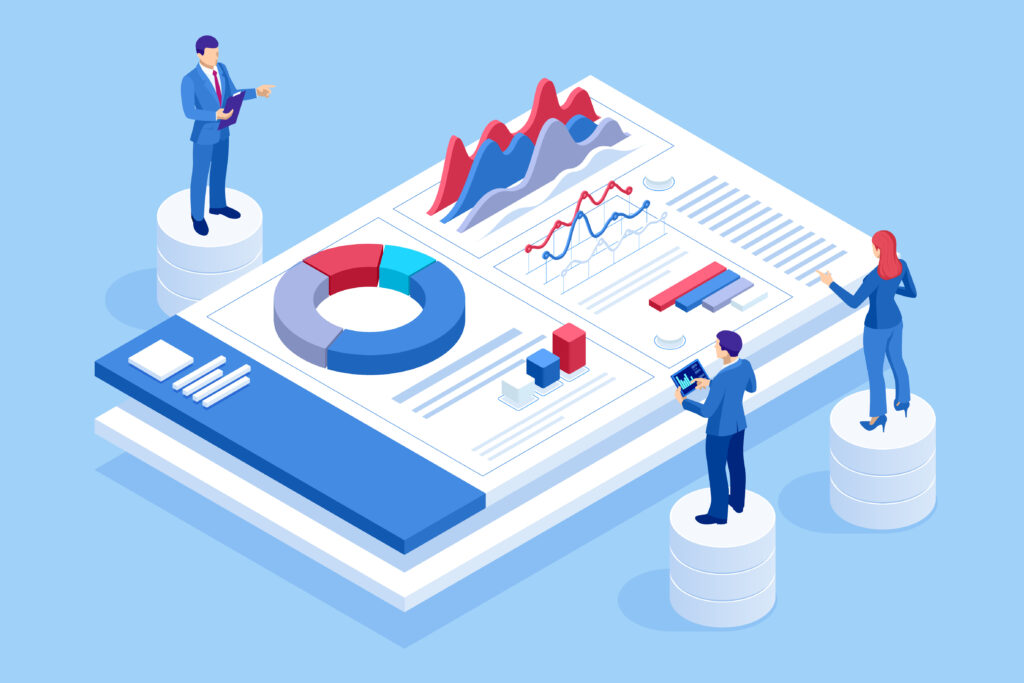 Your dental office can benefit from your website in many ways. Better functionality has made sites more effective at helping patients make payments, schedule appointments, and ask questions. The right SEO efforts can help you make sure that people know what your practice can do for them while highlighting certain services you prefer to provide. For dental practices that want to see more value from their digital presence, the right insight into website activity can be vital.
MDPM Dental Marketing is moving to Google Analytics 4 (GA4) a new tool provided by Google to evaluate the traffic to your pages. We keep up with new tools and trends because we understand how important good data is to an effective marketing plan. Not only do we keep up with your site activity, we can also help you understand the data we collect. This helps you confirm that you are seeing the right benefits from your website, and it can make it easier to determine when changes to your online presence or activity might be beneficial.
We Have Made The Move To GA4
Google Analytics 4 is a new tool from Google to help websites understand their site activity. When it comes to these reviews, a simple visitor count is just a small part of what you receive. The ability to break down who is visiting, how active they are on your pages, and what brought them to you all help assess your overall site activity. We will continue to offer detailed breakdowns of traffic to our clients' pages, and we are always happy to both discuss those results and determine how they might affect your future plans.
Details Matter When It Comes To Site Traffic
Not all site visits hold the same weight. For example, if people across the country from you regularly click your links, you can see considerable traffic from people who are not likely to ever set foot in your dental office! In addition to geography, the types of searches that lead to your practice matter. One benefits to strategic digital marketing is that you can actually bring in more patients who have specific concerns or an interest in a specific kind of care. If you want to focus on providing cosmetic services, you can find out if searches for cosmetic work are bringing people to you.
Using Analytics To Help You Find Better Ways To Attract Patients
Is your current online marketing strategy as effect as you would like? One way to find out is to look at your site metrics. Because we make details available and are happy to discuss them with our clients, we can help with reviews and with strategies to change your marketing approach. If you are looking to branch out into something new, or if you want to change up the kind of patient you tend to see, we can provide a guided path!
Certain pieces of information that can be relevant to you and your plans for attracting a specific patient type include:
Learning which pages or blogs on your site tend to be the most visited/first visited
Finding out what common search terms tend to bring people to your site
Determining how long people spend on your site
Finding out if people are visiting the services page for the services you want to promote
Discovering more about the users who are visiting you
We Can Do More Than Just Build A Website For Your Office
The long-term impact of better website and online marketing support can be significant. MDPM Dental Marketing offers practices the opportunity to create and sustain fully customized websites that stand apart from what competitors have put online. We also provide regular feedback about the success of your site, original site content that grows your organic SEO, and a connection between site activity and your social media outreach. We also provide additional help with reputation management, the introduction of interactive site features, and the option to include paid SEO in your marketing strategy.
Whether your office is about to open or in need of a refresh, you should think about what you are doing in digital spaces. We go beyond simply creating those spaces for you by offering maintenance, marketing strategies, and regular updates about how your marketing efforts are supporting you! If you think it might be time to change your web presence, or if you worry that the age of your site is holding it back, we can provide a free site review to determine what you can do to reach out to people more effectively.
Learn How MDPM Dental Marketing Can Keep You Informed About Site Traffic And Your Online Marketing Efforts
The move to GA4 is just one of many ways we have shown our commitment to keeping up with your site metrics. Gathering and reviewing this information gives important insight into your website's value to your practice, and it can help you make important decisions regarding your marketing strategy. We are always happy to discuss your current site, your goals, and your concerns when it comes to dental marketing. To find out more, please contact MDPM Dental Marketing at 972.781.8861!