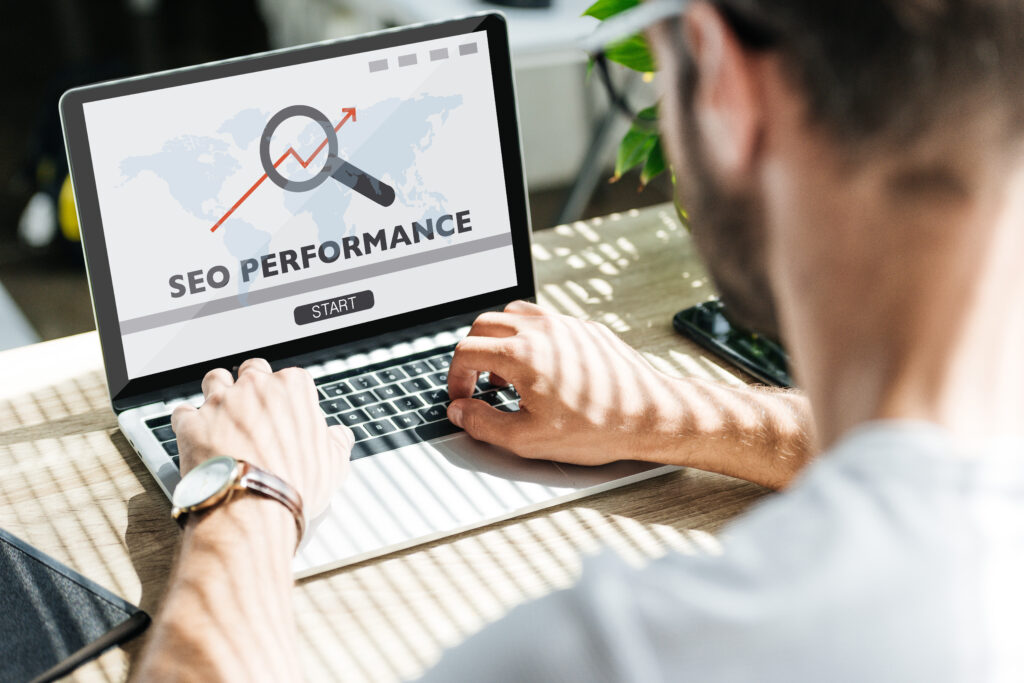 The right approach to managing a patient's oral health changes as their needs change. The right approach to promoting your dental office should go through changes, too, as the right way to reach people online will change as search engine algorithms are updated, and as other dental offices begin to promote themselves online. Keeping up with the right approach to Search Engine Optimization (SEO) can require time, attention, and technical skill. Unfortunately, when you fall behind, your online outreach can suffer, and that means it is ultimately more difficult for you to reach new patients. However, when you keep up with changes in SEO and website trends, you can both reach more people and provide a better form of access for patients who already count on you.
MDPM Consulting can support you in all of your online marketing needs. We stay on top of trends and technical changes that affect SEO, and we provide continued support by providing original content for your site, maintaining it, and recommending when updates are appropriate. If you are falling behind in online marketing or feel that your website is no longer a good representation of your practice, we can help!
What Are You Currently Doing To Keep Your Website Visible In Online Searches?
If you are hard to find through relevant Google searches, it can become difficult for you to attract new patients and stay competitive. One issue people sometimes run into is one where they simply cannot keep up with changing trends in SEO. Search engines make updates to their algorithms to better crawl and rank pages for different searches, and technical updates give websites new and more effective ways to interact with those algorithms. Between the technical support we offer and the consistency of our original and SEO-focused site content, we can help you avoid falling behind because of these changes. We provide support from the creation through the maintenance of websites in addition to providing insights into online marketing, which means we can offer direct support in addition to recommendations when changes to your site or strategy should be made.
The "Right" Approach To SEO Can Change Over Time
There are different reasons why a once-smart approach to SEO can become less effective. There are significant changes to look out for, such as Google's impending move from Universal Analytics (UA) to Google Analytics 4, but there are also the changes in rankings that come from what other practices in your area are doing to appear higher in the right searches. One benefit to focusing on organic SEO is that it focuses on site and content quality. Original, consistent, and gripping information that holds viewers is valuable to search engines because it is valuable to potential audiences. As changes are made and updates are implemented, the ultimate focus is on how to make sure the right sites are appearing in searches. We make organic SEO a priority because it produces the kind of website quality that is appealing to users and search algorithms.
Understanding How Paid And Organic SEO Can Work Together
Technical SEO and organic SEO are both valuable to the long-term success of your online marketing efforts. Many sites will also look to paid SEO, or PPC marketing, a paid service where Google can potentially put you at the top of search results. When used on its own, this can have limited effects, and it can ultimately become costly if you are receiving site visits that are not turning into appointments. However, we can recommend an overall marketing strategy that uses paid SEO and organic SEO together to make more strides in promoting your practice. Because organic SEO offers more benefits for sustained visibility, it can be an important pillar in your online marketing efforts. The addition of selectively employed paid SEO can further help you grow!
Is An Older Website Holding You Back?
There are different reasons why you should avoid letting your site go too long without an update. Beyond having a site that looks out of date and less attractive, you can miss out on updates that help you work in technical SEO that search engines read and interact with. When these features are missing, you can have less success in search rankings, and you can present less information in search engine results pages (SERPs). We can help you with a redesign, or when appropriate, the creation of a new website. On top of providing marketing support, we also supply consistent technical support so that your website remains active and available to current and potential patients.
We Can Help You Connect With People Now And In The Future
Robust online marketing efforts can have long-term value. You can safely assume that the internet, and Google in particular, will be where people find you first. Our digital marketing support provides the right first impression for new patients, and it helps you keep up with trends and technical changes that impact your visibility. We can work closely with you to make sure that your website is an effective outreach tool, and we can emphasize the kind of site content and quality that represents your practice! We can also incorporate different kinds of digital activity, including social media activity, to expand your reach and find more ways to connect with patients.
Talk To MDPM Consulting About SEO And Your Dental Practice
The right commitment to online marketing will help you practice grow, and it will provide you with the resources to effectively communicate with patients who already rely on you for smile care. MDPM Consulting provides the kind of digital support that helps you stay competitive with online marketing. Part of that support comes from keeping up with changes in SEO and online marketing trends so that we help you web presence stay relevant. We also provide the kind of guidance and original content that can positively represent you and your services to people who first learn about your practice online. For more information on how we can help you, please contact MDPM Consulting today at 972-781-8861.