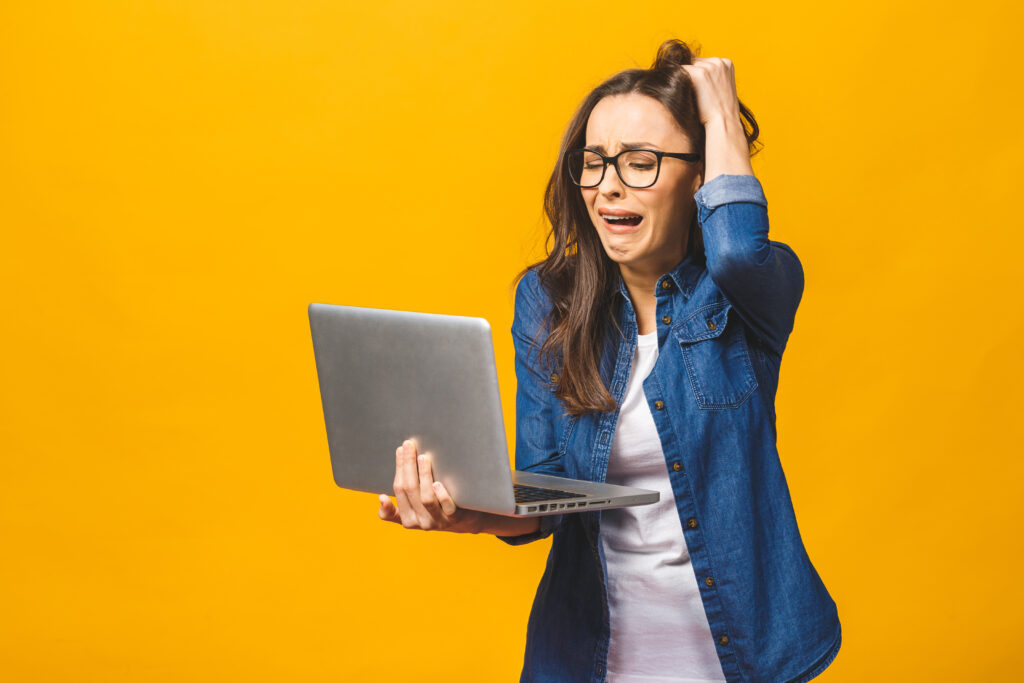 After previous issues with user suspensions, Google Business Profile is causing new headaches for small businesses as user reviews are being deleted. For a dental office or any other small business, these reviews hold significant value. They can have a meaningful effect on how ready someone is to trust in the care you offer and reach out for an appointment. Positive reviews can also make the digital space dedicated to your practice more attractive to the algorithm, which means your SEO enjoys a boost. This kind of unexpected issue can make the already challenging task of maintaining your visibility online even harder. Fortunately, when you have the right guidance and support, setbacks become easier to surmount and move past.
MDPM Dental Marketing provides support for the different channels of digital marketing your practice can pursue. One of those channels concerns the matter of reputation management. From helping you solicit more positive reviews from patients to supporting you when review deletions and other problems occur, we can help you see more benefits from being online.
Online Reviews Can Help You Promote Your Practice More Effectively To People
Online reviews in different spaces can help you attract more patients to your practice. They can also provide encouragement to Google and other search engines to raise your search rankings and see more value in having a website. Because Google plays such a vital role in helping people put themselves in front of the right audiences, reviews that go to Google hold a kind of value that you should not ignore. Providing great care to patients is obviously important to receiving positive feedback, but turning those positive appointments into reviews can be trickier than you anticipate. One of the ways in which we can help you is by providing the right guidance so that you are more likely to receive them and see their value.
Problems With Google Business Profile Have Led To Deleted Reviews
The unexpected deletion of Google reviews could be an issue with a bug, one that is affecting the identification used for different business locations. Because these unique IDs, known as CIDs, are being altered, reviews no longer seem to be attached to certain businesses, and they have effectively gone away as a result. There are several issues to worry about in relation to this. You can be understandably frustrated to see how your reviews have fallen. However, if you are not paying enough attention to this form of online support, you can fail to realize what you have lost, and that can lead to problems with your online visibility that seem to occur "out of nowhere" and affect your ability to reach new patients!
Staying On Top Of Your Online Activities Can Be Difficult—We Can Help!
Keeping up with the needs of your office, effectively caring for your patients, and growing your business are all challenges that take your time and energy. When it comes to growing your business with the right online activities, the wrong efforts can take your time along with your money while offering little in return. Fortunately, you do not have to take on matters of digital promotion by yourself. Guidance in different matters like website development and maintenance, the creation of original content to promote organic SEO, and even social media support are available in our service package.
How Reputation Management Fits Into Larger SEO Efforts
Reputation management helps you encourage positive feedback that can make you a more attractive option for dental care to people who search for services online. We can help you in these matters by providing the means to add to your good reviews. We can also provide support when it comes to setting up channels where these reviews can be received, the management of activities on different platforms (including Google My Business and Google Maps), and even coaching on how to respond to any negative reviews that you receive.
Enjoy Consistent And Comprehensive Online Support For Your Dental Office
Having support in both the development and maintenance of your web activity will be important for reaching people who can become patients at your practice. Without the right website, you can unknowingly turn people away because your site is outdated or hard to use on a phone or tablet. You can also hurt yourself by missing certain features that help your site communicate with Google and other search platforms, as well as by lacking interactive features. Once you are set up with the right page, the right activity in the form of original content creation and social media activity to keep your links high in relevant search engine results. Because MDPM Consulting provides these different forms of support in addition to the kind of reputation management that helps you foster more positive feedback, we can provide support in the right fronts to help you meaningfully support your practice!
Talk To MDPM Dental Marketing About Supporting Your Practice Online
Whether you run into a problem with missing reviews, a lack of positive reviews, or any other issue that can hurt your ability to reach people online, MDPM Dental Marketing is prepared to help! We provide consistent and comprehensive services for SEO, which means you can rely on us to handle your online presence in a way that reflects positively on you and continues to grow your office. If you would like to find out more about how we can support you, please reach out to MDPM Dental Marketing today at 972.781.8861!