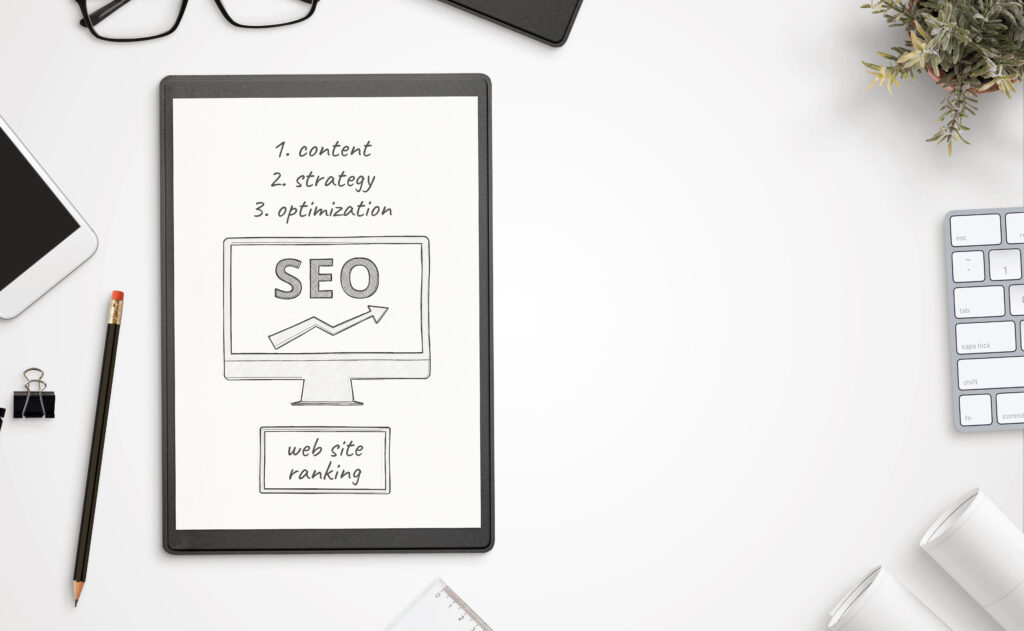 What you say on your dental office's website is certainly important. You can make potential patients feel welcomed even before they set foot in your office, and you can provide important information regarding your services and office policies that you want people to know. Of course, it is important to focus on more than just what you are sharing, as the quality of your site content can change the impressions you leave with patients and impact your ability to reach more people online.
Content that you share on your site is just one of several factors that can impact search engine optimization (SEO), which refers to efforts to raise the rankings of site links on Google and other search engines. The recent changes to Google's core algorithm have changed how sites are being evaluated, which can be disruptive to your reach if you do not respond properly. This latest change can be an issue for sites that depend on low-quality writing, including the kind of content that is produced through generative AI content. MDPM Dental Marketing provides original, high quality content to avoid negative evaluations from Google's algorithm and to make sure your practice is better represented by your website.
Is Low Grade Writing On Your Website Hurting Your Ability To Reach People?
Google's algorithm updates can vary in scope and in the kinds of changes being introduced. With that said, it is safe to assume that every update has the overall goal of providing more relevant and useful links to users. With the March 2023 update to Google's core algorithm, the quality of site content appears to be more important for SEO. Those sites that rely on generative content tools to create AI-crafted text can experience a drop in visits after falling on relevant search engine results pages (SERPs), as recent changes help Google differentiate quality writing from lower grade content. For websites that rely on original content produced with care can benefit from this change, as they provide a degree of accuracy and authenticity that people still want to find on the sites they visit.
The Role Content Plays In Google Rankings
The content of your dental website can communicate with patients in several important ways. You can share information on the services you provide, give people an idea of what to expect during an initial appointment, share details on the insurance policies you accept and your preferred payment methods, and convey basic but vital information like your address and contact information.
You should know that you are not just communicating with visitors when you put content on your site—you also communicate with search engine algorithms that sort and rank your links. What you share tells Google and other search engines what keywords to associate with your pages, which ensures you show up in the right searches. You can also make your location clear, which is important for appearing in more searches performed near your office. The recent algorithm update from Google reinforces the need for your content to carry a sense of authenticity and relevance for visitors. You make a better impression with your website when people gain information and feel they can trust you with their smile after browsing your pages; better content can also help you make your site's value clear to Google, leading to better rankings and more visibility.
How Original Content Fits Into Our Larger Approach To Organic SEO
Organic SEO efforts refer to approaches to website development and maintenance that lead to better long term visibility for links. Consistent, original, and relevant content plays a part in extending your organic reach, but it is just one approach of many that can ultimately help you see real success through digital marketing! We can help you by providing an original website design that boasts modern, user-friendly features, including accessibility features, an attractive look, and even interactivity that patients can appreciate. Ongoing original posts on your site and through social media can help further your reach and help you connect with more people in your area. To make sure you continue to see the right results, we can provide regular feedback and even a free site audit to see if it is time for you to make updates for better SEO.
A Helpful Note On Google Algorithm Updates
Google algorithm updates are made regularly, and some have broader impacts than others. Because these changes can arrive without explanation, and can go unnoticed by many, they can cause unexplained changes in site traffic. We help our clients avoid this kind of confusing and frustrating situation by keeping up with the world of online marketing and SEO. By doing so, we can respond to changes promptly and help you stay visible to potential patients!
Count On MDPM Dental Marketing To Help You Boost SEO And Reach More Potential Patients!
Original and relevant site content can be more important to your ability to reach potential patients than you realize. We can help you stay on top of your online marketing efforts in many ways, and we can support you when Google algorithm updates have the potential to impact your reach. To find out more about the support we can provide, please contact MDPM Dental Marketing at 972.781.8861!