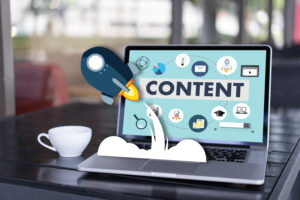 The time and effort that you put into establishing your dental practice is obviously important. After all, you want people to feel confident that their smile will enjoy the right kind of support, and that they will enjoy the right patient experiences. To help make sure you are reaching people, you need to think about how visible you are online. MDPM Consulting has experience helping new and established dental practices make the most of their digital outreach. A comprehensive online marketing plan can include a number of approaches, including social media management and PPC (pay-per-click) Google advertising. To secure long-term marketing success and visibility in the right searches, we provide valuable support through original content creation and organic SEO. This focus on organically boosting your visibility on Google will help you make significant and lasting strides for promoting your practice and services!
Is Your Website Easy For People To Find?
You can expect many of your first-time patients to find you online before they show up to your practice in person. Whether they discovered you on social media or found your website, you should take care to make the right first impression. In addition to doing this, you should see to it that your website and other digital platforms are easy to find, as you want more people to have those first impressions. Search Engine Optimization (SEO) refers to efforts that make someone's web presence more likely to appear in the right Google results. With our help, you can be more easily found in searches made by people in your area who are looking for the kinds of services that you provide.
SEO Helps You Make Sure Your Website Shows Up In The Right Google Searches
Success in SEO means more than just a general rise in your search engine rankings. You want to make sure that the right people are finding out about your practice when they go online. If someone across the country finds your practice, you can hardly expect them to make an appointment with you. A better strategy is one that can help you show up more prominently in searches that are both relevant to what you do (particularly if you have a specialty, such as pediatric dentistry or prosthetic work) and local. The right content can be key in making sure your website is receiving favorable rankings in those searches that take place near you and want the kind of care that you provide. When that content is paired with the right technical features and website design, you can have more success in compelling people who find your practice online to reach out and set up appointments.
The Connection Between Content And SEO
Organic content creation helps boost your visibility in several ways. One benefit is that new content creates new links that can appear in Google searches. This is important, as you can count on new practices and new posts from other dental offices to appear over time, which can create more competition for better Google visibility. The right content also features the keywords and subjects that concern what your practice offers, and it can even help tie you to a specific city so that searches focused on that area are more likely to yield results that include your site.
Consistent and organic content can be particularly helpful to you for your online marketing efforts. That continued creation of new content will help establish visibility and authority. It also encourages Google to re-evaluate you regularly and determine your ranking, which can lead to higher spots in search results. Continued output is also important because Google continues to change its algorithm and what it looks for in a quality website. By making adjustments that respond to these changes, we can help you adapt at times when new approaches are needed to sustain the right marketing success.
Staying Visible Even As Ranking Factors Change
Through the years, the look and feel of the internet have changed in ways that are hard to ignore. Google has maintained its hold on the public as a top search engine in part because it continues to change, too. Those updates can be driven by new technology and new levels of sophistication in its algorithm; changes can also be a means of making sure people keep seeing truly useful results from their searches. Updates can work to push out websites that are made to rank highly but offer little value to the people who click on them.
To maintain organic SEO, we can provide both technical support and content that is original and relevant to what people online want to find when they search for dental care. Technical features include metadata that help people find information quickly. For example, we can make sure that your links appear with additional text, including contact information that people can find on Google's results pages and use to reach out to you. We can also provide the kind of original and pertinent content that Google wants people to find; while specific changes can vary, that desire to share useful and original information to people can continue to be an aim of search engines.
The Importance Of A Comprehensive Online Marketing Strategy
There are many ways to make your way onto people's laptop and phone screens. Content and organic SEO can provide an important base, and they can see to it that you have long-term success in marketing yourself digitally. With that said, we can help you employ and manage more than just one strategy! We also provide support through social media activity, which can help you stay connected to current patients and reach new ones. To further support your reach, we do offer guidance on paid search marketing, which can be an effective addition to your overall marketing strategy when used correctly.
Talk To MDPM Consulting About Original Content And Organic SEO!
Organic SEO and original, relevant website content can form an important base for your online marketing efforts. MDPM Consulting has helped dental offices throughout the country see more value from their digital efforts at reaching patients. We can provide continued support that includes technical website assistance and marketing outreach. If you would like to learn more about how we can help your dental office reach more people through Google and other channels, call MDPM Consulting today at 972.781.8861!