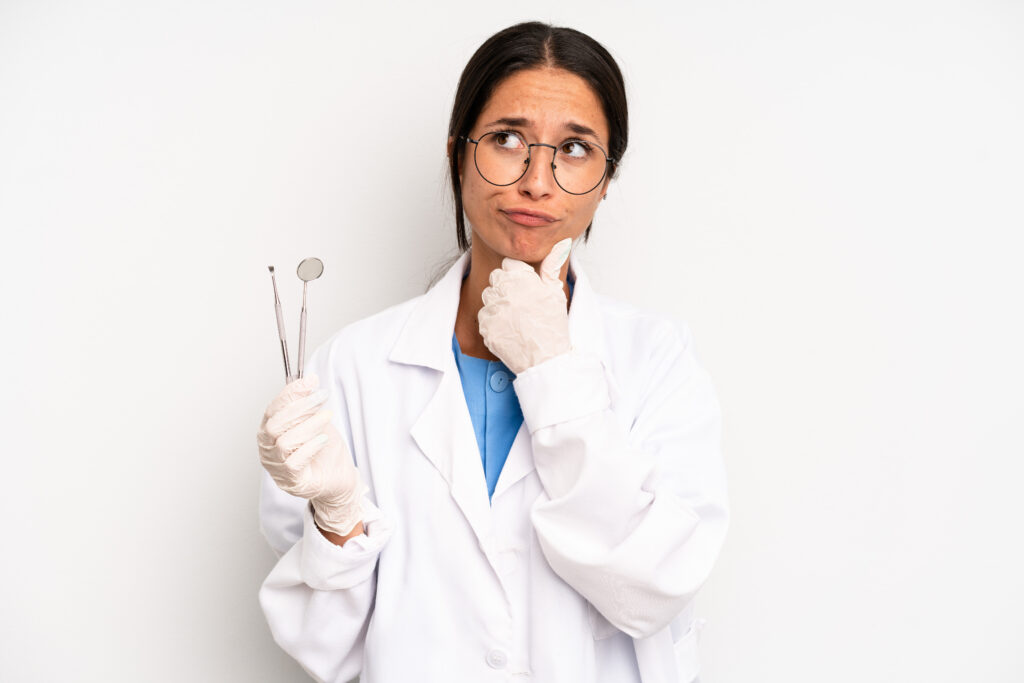 You want your patients to receive a friendly welcome, and you want them to feel at ease when they are in your waiting room. After all, poor treatment upon arrival can leave people with a lower opinion of your services before you even have a chance to care for them! What you should realize is that a would-be patient's first impression of you can form before they set foot in your office. If someone finds you online but feels less than impressed by your website, you are less likely to see that digital visit turn into a real one. You can also leave people with the wrong idea about your practice and services because your website, while in better condition, is not a good extension of who you are or the type of care that you like to provide.
MDPM Dental Marketing works closely with dental offices to create websites that truly suit them. Personalized sites provide more freedom to design something that truly feels right for you. It also allows us to make sure you benefit from modern site features that help your pages look and run better. Site design and maintenance are just part of our overall commitment to your SEO marketing—we can provide ongoing support to help you expand your reach and bring more patients to your office!
Your Website Helps Set Expectations For Your Office Experience
A search online precedes many of the choices we make when it comes to securing services like dental care. If you want to take advantage of this, your goal should be to become as visible as possible in the right Google queries. Of course, you want to do more than just be found. Once someone does pull up your website, you can provide helpful information about your different services, and you can help convey what kind of practice you operate and what kind of experience they can look forward to in your dentist's chair. Your site's color scheme, design, and text all play a part in telling people who you are. Unfortunately, if you have left your website without an update for too long, performance issues, an outdated look, and other problems can make you look less attractive as a practice!
Poor Site Design, Low Quality Text, And Other Site Features That Make A Poor First Impression
Is your site still fresh, or could it use an update? Typically, three or four years is all that it takes for someone's online presence to look and feel dated. Styles change, and so do the features people expect to find on websites. Lacking the right features and look can leave a poor impression, and so can poor design choices and mistakes in your text.
We can help you if you want to give your new practice the right start with the right website, and we can support practices that are tired of letting an inferior digital presence reflect poorly on them. Our services include the building and design of online spaces along with sustained support after it is made live. This means we can help you make sure you see the most from your online activity, and we can help when your site reaches the age where something new should be built.
We Provide Custom Websites That Reflect You And Your Office
We build and design custom websites rather than work from templates. One reason is that it helps you stand apart from many other offices, which can boast repetitive looks and designs. Another is that we can use the look of your office and your philosophy toward patient care to inspire your design! Having the right information and features will matter, but you can certainly appreciate how well your site conveys who you are and what patients can expect from you simply through its look. To further share what you do, we provide original site copy and ongoing posts that speak to your dental services and provide general information that can help raise your SEO and find more people.
Creating And Maintaining Your Digital Presence
Building a website is a big step toward reaching online marketing goals, but the right maintenance of your site also matters. Our ongoing support can help you continue to grow your digital marketing. With blogs and social media activity, we create more ways to reach people. We also provide beneficial reputation management support, which can help you attract more positive reviews and responsibly respond to any negative reviews that you receive.
Talk To MDPM Dental Marketing About Making Your Website A Positive Reflection Of Your Dental Office
You can provide quality dental care to your patients, and we can help you communicate that to the people in your community seeking oral health care! MDPM Dental Marketing helps dental professionals throughout the country with matters concern website building, design, and SEO. If you would like to learn more about what we can do for you, please contact MDPM Dental Marketing at 972.781.8861!