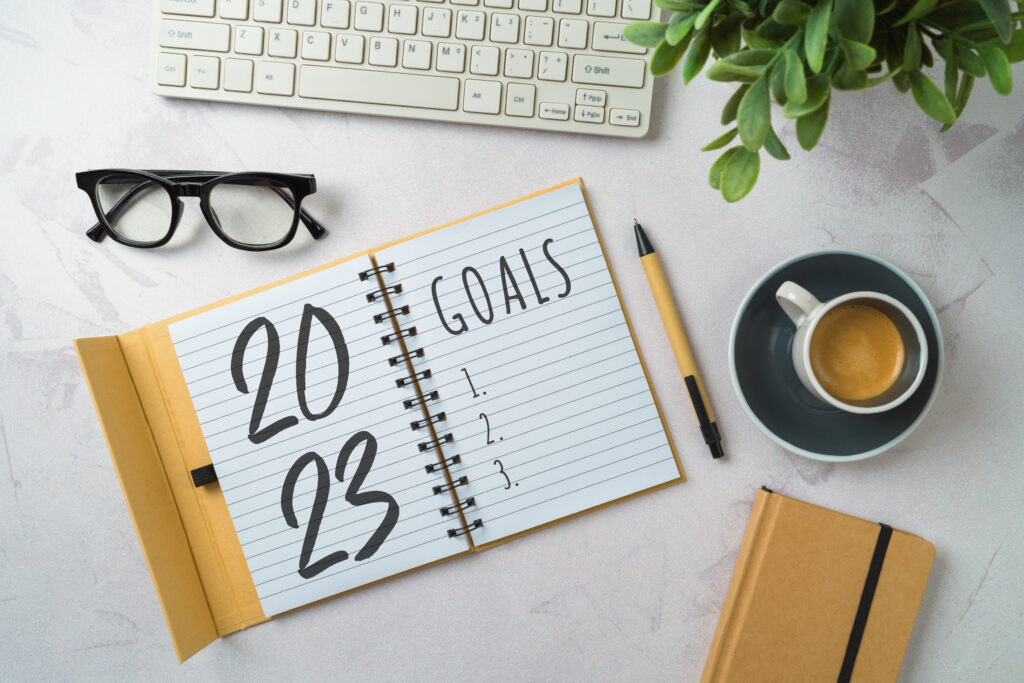 The end of 2022 is arriving, and the start of the new year is upon us. As you look back on the successes and frustrations that your dental practice faced in these past twelve months, you may want to look at what your online presence did—or did not—do to help you grow. With the right approach to search engine optimization (SEO), website management, and digital marketing, you can make your services easier for people in your area to find. However, when you are not keeping up with online marketing trends and best practices, you can effectively shrink from view while competing offices become more prominently placed in search engine results pages (SERPs).
If you want 2023 to be a year where your dental practice grows, take a look at what you can do to better represent yourself online. With the help of MDPM Dental Marketing, your digital outreach can change for the better, making it easier for potential patients to find you. We provide a comprehensive approach to support for this kind of marketing. You can count on us for website development and updates, online support, and even content creation for both your site and your social media spaces. We can also help you make smart use of changing trends and technology to update your site in ways that make it more useful for new and existing patients.
Your Practice Can Become Harder To Find As Others Improve Their Digital Marketing Efforts
Many of us will reach for a smartphone to seek information or find services in our area. If someone near your dental office is looking to set up an appointment, will they find you if they perform a Google search for oral health services? A practice with an outdated and less active website is less likely to receive high rankings in relevant searches, but competitors who have invested in their digital presence can appear before them. You can make the necessary updates to improve your visibility and boost your overall SEO. In doing so, you can find it easier to connect with new people and add to your appointment book, and you can find ways to make your digital space more helpful to the patients you already have!
Is The Time For A New Or Updated Website Approaching?
A website that used to look modern will start to look outdated and unattractive as new technology and changes in design preferences arise. After several years, your page can be more than just out of style, it can also lack both user-friendly features and options for including metadata that Google and other search engines use for ranking purposes. We can talk to you about pursuing a new site design, or we can discuss the advantages to moving on from your old web presence and establishing a new one. With a brand new site, you can start to take advantage of new features that boost interactivity and make your pages look responsive to the device used to view them.
How We Help Dental Offices Manage Their Web Presence
MDPM Dental Marketing provides more than just help establishing a new or redesigned site. We provide continued support that assists in both technical matters and online activity to keep boosting your SEO. Activity is important for reaching more people. SEO-friendly original website content will create more links that people can find, and it will help you produce new algorithm-friendly material. While search algorithms go through changes, the ultimate goal remains bringing people truly useful and accurate information. This is why we take care to provide site content that connects with readers, not just Google. We can also help you by lending important social media support. From our monthly eye-catching original posts to the sharing of website content through Facebook and other social channels, we create more chances for people to find you and visit your office!
Incorporating Effective New Strategies For SEO Growth
Online marketing strategies will continue to change as search engines make changes to better respond to users' needs. While we have traditionally focused on organic SEO growth, which means supporting website activities that make you more appealing to human users, we have recognized the growing value of paid SEO, or PPC (pay-per-click) marketing. We can work with you on incorporating this into a larger strategy for growing your reach. One mistake that small businesses make it assuming that paid marketing will be successful just because an investment is made. The paid search results area does provide coveted space on SERPs, but there is not a guarantee that what you try to promote will appear in the right searches! We use experience to make this part of a larger strategy, one that still prioritizes user experience and beneficial website features to push organic, sustained growth.
MDPM Consulting Can Help You Grow Your Practice Through Better Digital Marketing Efforts!
If you want 2023 to be a better year for your dental office, think about how you can make better use of your digital presence and market more effectively to people in your area. MDPM Dental Marketing has experience with the changing demands of digital outreach and website management. We can provide a comprehensive form of support that keeps you informed about your online activity and helps you stay current as the right approach to SEO updates. We also provide important technical assistance, help navigating the world of social media marketing, and more! If you are ready to find out what we can do for you and your dental practice, please contact MDPM Dental Marketing today at 972.781.8861!