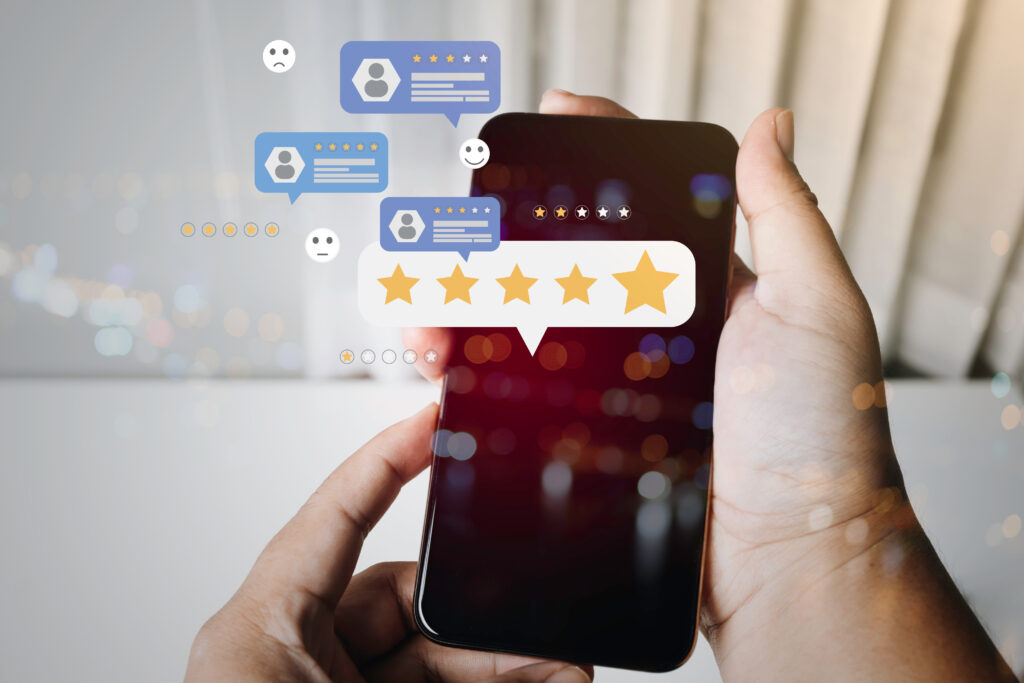 It is safe to assume that the people who count on you appreciate what you do to care for their teeth. Because many people rely on the reviews they find online when looking for dental care and other services, your practice benefits when your patients express that appreciation on Google and other platforms. Unfortunately, it can be difficult to encourage people to share how they feel without some help. As part of our larger strategy to support your practice through website support and digital marketing, we can help you secure the right reviews in the right spaces! Doing so can boost your reputation and also make your website more attractive to search engine algorithm.
MDPM Dental Marketing is here to help with more than just establishing your website, as we provide enduring support with online marketing. That means taking care to boost your SEO organically with the right activity on your site, but it also means taking advantage of other channels, such as your social media and your online review spaces. Our reputation management services help you secure more positive feedback, effectively respond to any negative reviews you receive, and generally make sure people see more favorable information about you when they search for a dentist.
How Can You Encourage More Of Your Patients To Share Their Reviews Online?
Great experiences in dental offices, restaurants, stores, and many other environments often fail to translate into positive online reviews. The right nudge can convert more of those positive experiences into enthusiastic feedback that others can see. Unfortunately, the "right" nudge s not always a direct request. In fact, there are different ways to motivate people to share their opinions and experiences, as what might work for one person can have little influence on another. What you can find is that an effective strategy relies on different forms of encouragement while taking care not to push people in too obvious or uncomfortable a manner. Incentives and digital reminders help, but sometimes the direct approach is the one you should use to make sure more five-star ratings make their way online.
The Role Reputation Management Can Play In Digital Marketing
Digital marketing can rely on a combination of direct email appeals, the maintenance of an attractive and informative website, and social media activity. Even with these efforts in place, positive online reviews can prove elusive. Because these come from patients and not you, there may seem to be little that you can do to address this concern. What you should know is that reputation management can be a part of your digital marketing efforts. It can take different forms—we can provide different strategies for soliciting more reviews of your practice, but we can also support you by helping you constructively react to negative feedback when it appears on Yelp, Google, and other platforms for reviews.
We Can Work With You On Encouraging More Patients To Post Reviews Of Your Practice
We can offer support for online appeals through social media appeals, helpful signage in your office, and other activities that can produce more feedback from the people who trust their smile care to you. Because this is tied to larger efforts to promote you online and help people find your site and social media platforms, it can be pursued on a regular basis, and the strategy can be amended when necessary to keep matters fresh. Over time, the right strategies can produce a rise in reviews, which can boost the SEO for your website and make you easier to find while also ensuring more information is present online to encourage potential patients to give you a call and set an appointment.
More Benefits To Reputation Management
Reputation management is about more than just receiving more feedback. We can help you think about how your digital activities—from the maintenance of your website to your social media engagement—can shape how you are perceived. It also plays a role in managing negative feedback. By having counseling on replying to these messages, you can neutralize their potential influence and even help you win over people who felt unhappy with their experiences in your office.
Enjoy Broad Support For Your Website And Digital Marketing Efforts
You can safely assume that people will continue to turn to their computers, phones, and tablets to find information about dental care in their area. Our assistance in website creation and design can help those people find you; by continuing to support you with SEO-friendly original content and social media activities. Covering all of these different branches can make matters concerning your digital presence easier to oversee, and it can ensure you turn these activities into more patient visits and a fuller appointment book!
MDPM Dental Marketing Can Help Your Practice Secure More Positive Reviews From Patients!
Better support with online marketing matters means more than just having a more active website. Our support includes efforts that boost your patient reviews, which can lead to a big change in your visibility and more opportunities to reach new patients! If you would like to learn more about our support, contact MDPM Dental Marketing at 972.781.8861!