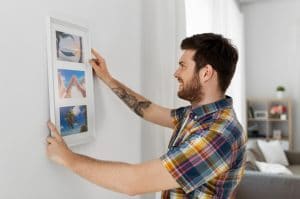 So you have a visitor to one of your webpages…what happens next? Capturing someone's attention is important, but there is no guarantee that this person will set up an appointment with your practice just because they found your website. While you should be concerned about the quality of the content you share, you also need to think about how it is presented. Images break up text, and ensure readers are less likely to lose interest. With that said, finding the right pictures can be more difficult than it seems. If your photos are acquired inappropriately, you can be liable for copyright violations that can become costly! 
We provide properly sourced images for your posts, so you do not have to worry about this issue. We also take care to provide digital content that is SEO-friendly and engaging, so your posts are more likely to motivate someone to schedule an appointment with you!
Copyright Violations Can Become A Big Problem For You
If you are using images you lack the rights to use, you can create problems for your website, and face potential legal challenges! A copyright violation can be contested in court, and you can face steep fines for every flagged image found on your site. These charges come in addition to the legal costs that a challenge can create. As a result, your attempts to promote your practice can wind up creating painful new costs!
Even if you are not aware that a copyright violation has taken place, you can still face consequences. This is one of many reasons people find that managing their website without professional help can be difficult, or even a potential liability. Fortunately, we are ready to help you take on all aspects of online marketing and website management! 
What Pictures Are You Allowed To Use On Your Pages?
What can you do to properly collect images for your website? If you try to find pictures by scrolling through social media accounts, or using Google Image searches, you can make yourself vulnerable to copyright challenges. You can legally obtain images through several different approaches:
Photos you take yourself obviously belong to you – while this can be a great way to show off your practice, and your team, you will want to make sure the images look good. Capturing the right images can call for the use of a professional, or special lighting arrangements.

Stock photos can be easily obtained, and shared on your website. These images are available upon payment of a licensing fee, and stock imaging sites tend to have a wealth of photos you can use. There are some stock photos that have more restrictive uses, so you should make sure a stock image is eligible for use on your site before moving forward.

Creative Commons photos that are approved for commercial use can be featured on your website. However, they may require a requested form of attribution if you choose to share them. 

 You can search for Public Domain images to share. These images are either released by the artist for public use, no longer under copyright, or never received copyright protection.  
We Can Provide Images For Your Website And Social Media Posts
We provide properly sourced images with every new post that we share on your site, and we can make sure the different pages on your site look great! When we design your website, you will not have to put in the time or effort to look for images, as we take care of this on your behalf. Our team has experience with finding and formatting appropriately licensed images for clients, so you will not have to worry about copyright matters when it comes to online marketing!
Making Your Website Visually Appealing
It is important to make sure all of your website's images are acceptable for use. With that said, you should also put real thought into how the quality of your selected photos contribute to the overall look of your website. After all, your goal is to make your page look professional, and welcoming. Smartly curated images may not speak directly about your experience or skills, but they can make a visitor more receptive to the information you are choosing to share with them.
The design choices that go into your website will reflect modern trends, and feature a layout that is appealing. We also pay attention to the way design choice might impact a person's ability to navigate between pages. It is important to note that a website that looks outdated can do little to stimulate the viewer, and may even give them a negative first impression towards your practice!
Our Support With Images And Content Can Help You Boost Your SEO
Are you doing enough to make your practice visible online? Your placement in relevant search results can seriously impact your chances of securing new patients. Changes that competing practices make to their websites can hurt you by making your site – and your practice – seem behind the times. You can rely on us to help you with the development of a new site, or the improvement and maintenance of an existing website. With each new post, we provide a licensed image, SEO-friendly keywords and links, and quality content that search engines like Google tend to value. 
We are ready to take on the responsibility of supporting you on digital spaces with website support, and with social media assistance as well! As part of our efforts to boost your SEO, we provide you with interesting and eye-catching social media posts that can build relationships with both current and potential patients!
MDPM Consulting Can Provide You With Attractive, Appropriately Sourced Images For Your Website
Were all of the images on your website appropriately sourced? If they are not – or if you feel unsure – you could be vulnerable to the consequences of copyright violations! MDPM Consulting is ready to help you by providing attractive, appropriately secured images that make your site more appealing. We can also provide quality content, SEO support, and more in order to make your digital marketing efforts successful! To find out more about us, please call MDPM Consulting today at 972-781-8861.