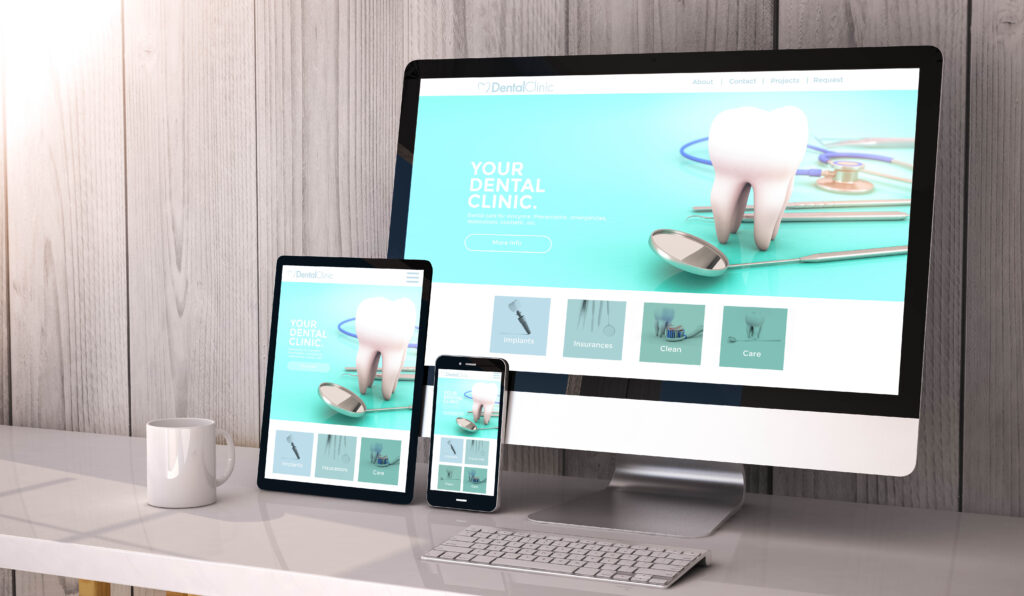 Your website can and should go through changes over time. Small changes become necessary as you make changes to your dental office, but larger changes that concern the design and function of your digital space should also occur. One benefit to making updates is that you can take advantage of newer features that make your pages more interactive. In doing so, you can make your website a more useful place for existing patients in addition to a space that can attract new business!
At MDPM Consulting, we can provide robust support when it comes to your online marketing efforts. If you are building or rebuilding your web presence, we can help you understand how interactive features help you share important messages, help you communicate with patients, and even make it easier for people to book their visits. We can also discuss the role that your website can play in your efforts at outreach. The right site features can contribute to your overall SEO efforts and make it easier for you to be seen by the right people.
How Much Information Are You Really Sharing With Your Website?
You want your website to be of value to both potential and current patients. The right website can provide practical details about what services you provide, your address, and your office hours. That being said, the right digital presence can offer considerably more than just basic information about your location and services. You can also share original content about the care available to patients, let people know about office changes or temporary adjustments to your hours, and even a portal that lets people send questions or request appointments. If you are not sharing as much as you could through your website, you can have a more difficult time standing out online.
Interactive Features Help You Do More With Your Digital Presence
By making sure your website includes interactive features, you can do more to share new information and also make it easier for people to communicate with you. By designing your user interface, we can make sure different features are included that let you post temporary messages, create an interactive help chat, establish a pay portal, and share patient forms people need to fill out before their first visit. For returning patients, the features that you make available can simplify the care experience and take away different in-office tasks that need to be handled. In addition to providing more convenience for the people who already visit, this can boost visits and help Google regard your page as worth sharing. People who are considering their first visit can find it easy to look at your availability, ask questions, and make sure they have everything they need before they come in for the first time.
Using Different Features To Share Messages, Respond To Questions, And Take Appointments
We work with our clients to make sure that they have the right features for their website. If you are looking to update your online space, we can talk to you about new features that have come available since your current page was built. By discussing what can be done now, we can help you understand how your page can become better at conveying information and interacting with patients. We can also help you understand how other practices tend to make smart use of interactive design. Remember that other practices in your area are also trying to reach people on Google and through other avenues online. When you fall behind with your digital marketing and web presence, it can be harder for you to stand out in spaces people turn to first when they want to find a new dental office.
Content Creation And Social Media Sharing Can Help You Be More Engaging
Our online marketing support extends beyond the design of a website. Your interactive features are not the only way you engage with people through your site—original content that you share helps you boost your SEO and reach more people. It can also help persuade potential visitors that you are the right location for them. In addition to working through your website directly, we can help you combine social media and website activity in order to create more SEO-friendly links and reach more potential patients.
We Can Help You Navigate The Worlds Of SEO And Website Management
MDPM Consulting has knowledge and experience with different aspects of digital marketing, and our work with dental offices throughout the country has helped us create effective strategies for promotion. As more businesses depend on the internet to market themselves, a reliance on just one form of digital marketing can prove ineffective. We can tie together the different channels of digital promotion and make sure they all collaborate and make you more visible. A combined strategy that uses organic as well as paid SEO, website activity, and social media engagement can have significant results, which means you can enjoy real growth for your practice!
Talk To MDPM Consulting About The Value Of Interactive Features For Your Website
Website designs that incorporate interactive features can be better for businesses and site visitors. We can help you make sure that your site uses these features to better engage with the people who visit. That can ultimately be good for your current patients as well as appealing to potential new ones! If you would like to find out more about our services, and the advantages to the right online marketing strategy, reach out to MDPM Dental Marketing today at 972.781.8861!