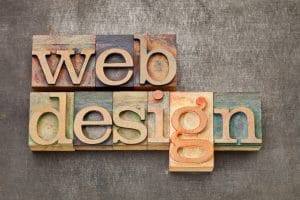 A custom dental website not only looks great and offers optimal user experience (UX), but also provides an opportunity for us to build in SEO-rich content. But what goes into designing and creating your custom website? How much involvement will you have, and what steps do we take to ensure each webpage reflects your unique approach to dentistry? In today's blog, MDPM Dental Marketing outlines each step of the design process, from the initial interview to your custom dental website's debut.
The Interview Process
The process starts with the interview. This is where we learn about your approach to dentistry, including who you treat and what specific services you offer. At every stage of the process, we want to ensure our team completely understands your office's philosophy and approach to dentistry. During our one-on-one interview, we will talk about your vision for the overall appearance of your custom dental website. We will also talk about your logo, colors, and images, as well as look at other websites you like to gain a better idea of what you envision for the final product's appearance. If you don't have a logo or have an outdated one, our designers will work with you to create a brand-new one for your website and your social media pages. After all, we want to make sure your website's aesthetic is represented across your social media for a uniform and professional appearance.
Understanding your practice and what you offer is crucial for the design process. For instance, an oral surgeon's website, like the one we created for Santa Rosa Oral Surgery, is going to be aesthetically different from one created for a pediatric dentist like Pediatric Dental Care at Casa Linda. We don't just mean the appearance either! Your design will also include SEO-rich copy with keywords and links built into the site itself to improve SEO by giving popular search engines like Google, Bing, and Yahoo an exact picture of what you offer and who makes up your patient-base.
Approval and Build
Following the interview process, our team gets right to work by creating design comps for your approval and feedback. We use the information gathered from the interview process, and also incorporate your own assets into the design, such as office photos and headshots. We don't want you to settle for a sub-par website, as it is essentially your online office and will be the first impression many people have of your practice. Ensuring your website accurately reflects what you want is crucial. We will edit and alter visuals based on your feedback until you're completely happy with the final product. Once we've received the final approval, then we begin building your new site!
Quality Check and Go-Live
Once approved, our designers will then collect files and assets from you that will be incorporated into the final product, such as new headshots, updated images of your waiting room and office, and any pictures of specialized equipment or procedures you would like to include. For example, some clients want pages for before and after photos, while others want places for patients to download forms and schedule appointments. Of course, we will also incorporate links to social media and popular map platforms. Once all of this information is gathered and the final product is built on our testing server, we perform a thorough quality check to ensure no mistakes have been made between the comps and your final product. We correct any errors and make sure everything loads quickly and correctly. Then, we go-live! Now your practice's new homepage is out there for all to see, and hopefully, to help you attract new patients. Through every step, we will work with you to make sure the final product is one you can feel proud of and have zero reservations about!
Is Now the Right Time?
While some states are open for business again, dental practices are following strict health and safety guidelines to ensure the safety of their clients and team members. Even for those in states that are "open for business", resuming regular business as you did prior to the pandemic could still be a month or more away. With that in mind, is now the right time to update your online presence? Of Course! Remember, a new site and an active social media presence is a way to improve SEO and ensure you're discovered when someone searches for a dentist in your area. For organic SEO with results that last, however, you need time. Now is a great opportunity to get the ball rolling to help you obtain better rankings and ensure people that you're ready to treat them when they can schedule general and elective treatments again. You can also highlight your emergency care as well! If you have any questions about updating your web presence or creating a brand-new site with an updated and attractive homepage that reflects your approach to dental care, then please contact MDPM Dental Marketing. We would love to schedule an interview and talk about helping your practice grow with a custom site and an online marketing plan that works with you, and your budget!
MDPM Dental Marketing Offers Custom Builds!
Our team will work with you through each step of the process to ensure the final product is one that matches your dental philosophy and helps your practice grow. After all, first impressions matter, and your homepage is often a way to make an excellent first impression on people looking for dental care in their community. At MDPM Dental Marketing, our team understands how to build a site that not only looks great but offers improved SEO as well. To find out more about our process or to schedule an interview with our team, please call MDPM Dental Marketing today at 972-781-8861. Remember, now is a great time to begin implementing your online marketing strategy, so when your doors can open, you'll have new patients waiting and ready!