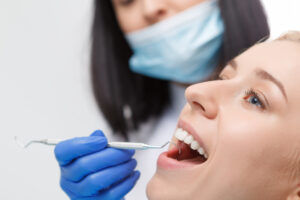 With the end of 2021 around the corner, you're likely looking to shake things up and make changes to help your practice grow in 2022. At MDPM Dental Marketing, we're thinking about the same thing! Which is why we have an array of interactive features we would love to incorporate into your dental website, or make part of your website overhaul!
Our Interactive Features
We have added a number of different interactive features to make scheduling a visit hands-off and convenient for both you and your patients. For example, we can now add a patient wait list feature, and an option to request an in-person or telemedicine appointment. Patients can download and fill out necessary forms, and we have paperless signature ones available to use. Payment is simple with a portal integrated into your website, and we can add important pop ups and notices too. If you want to help stay connected with your patients, then we have an email list signup available, and a live chat feature as well.
Working With Your Current Providers
We also work with all of your current providers too! This includes patient management software and more, so we can make sure you're utilizing all of the tools and resources you're already paying for, but may not be aware of. In addition to the interactive options we discussed above, we could integrate patient forms, review systems, map platforms, and icons to lead people to your social media pages too. We want to create a seamless patient experience, as convenience is absolutely a factor in who people choose to schedule an appointment with for treatment.
Let's Get Started!
If you would like to get started, then talk to our team today! We can provide a free online assessment to see how your current online footprint is, and decide what features could help you grow. We can overhaul your existing site or build a new one, with a responsive and mobile-friendly design and the latest in Google's industry standards. With the right steps, you can start 2022 with a large online footprint, so people in your community can discover you online with ease and then schedule their appointment with your team.
If you have any questions or concerns, then don't hesitate to contact us at the number below, or through email. We look forward to seeing you, and helping your dental practice thrive in 2022.
Talk to MDPM Dental Marketing Today About Updating Your Website
We want to help you offer your patients better convenience with every step of their scheduling experience! If you would like to learn more about how these options can help your practice, then MDPM Dental Marketing in Dallas, TX by calling us at 972-781-8861 to meet with our team.