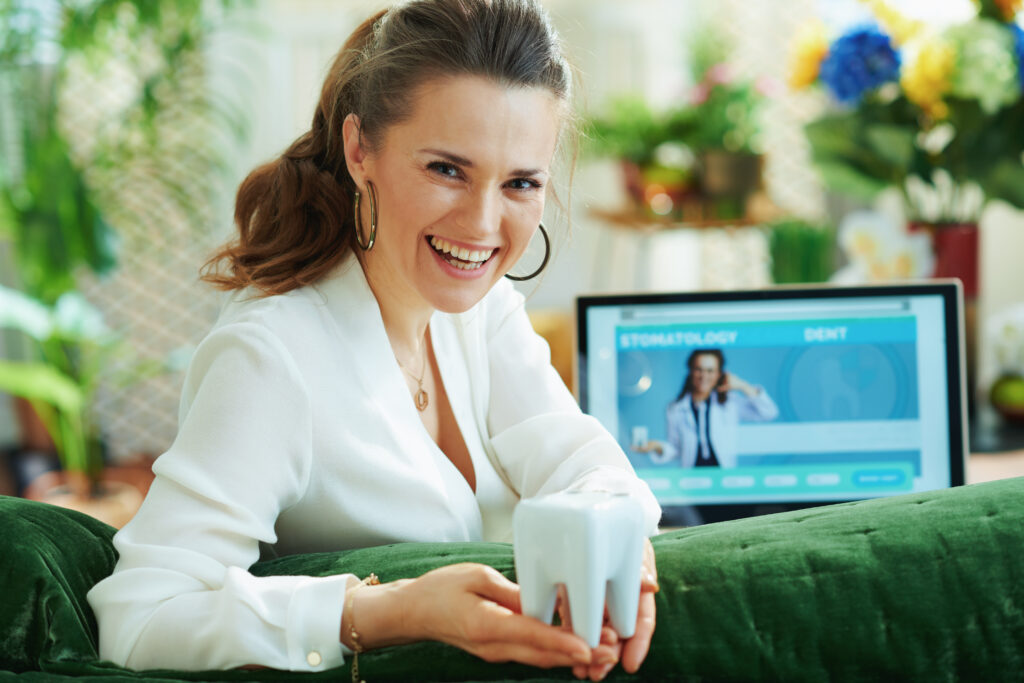 How can you help someone looking for dental work in your area know what to expect from your practice and services? You can expect that many people seeking smile care near you will look for services online. This means the visibility and quality of your website can play a big role in both introducing you to potential patients and persuading them to make their appointment with you. A website that is outdated can have trouble with this—in addition to being harder to find, older pages with outdated and unattractive designs can leave a negative initial impression. Fortunately, MDPM Dental Marketing is ready to help you make the right updates to turn your digital presence into a strong asset for your practice!
Our digital marketing support can fully support you in your efforts to reach more people. Our focus on organic and locally targeted SEO can make you easier to find by people near you. Our support throughout the process of developing and designing your website can also ensure that you have the right features and the right look to present yourself professionally. Beyond just being nicer to look at, a site with the right design can help you convey more about who you are and what kind of care experience you provide.
Your Website Can Be An Important Reflection Of Your Practice
Because the internet has become a go-to source for information on so many matters, it can be less than surprising to hear that people seeking dental work will go online and see who can care for them in their area. This means that you can expect potential patients to "meet" you online before they ever take a step into your practice. Is your website really creating the right first impression? Consider how you can provide a positive or negative impression with your office's waiting room: When a waiting area is poorly maintained, shows visible wear and tear, and generally looks old and outdated, it can create some doubts about your services. Older websites that lack modern features, provide worse user experiences, and generally look bad can give this kind of negative impression, one that can send someone away from you before they ever make an appointment!
Benefits Of Committing To A New Site Or Redesign Of Your Pages
Website designs change over time as trends and technology update. Paying attention and acknowledging changes in both aspects will benefit you:
Beyond just making your pages more attractive, updates can help you by incorporating new features that offer better user experiences as well as more ways to communicate directly with the search engine algorithms that scan and evaluate your links. Focusing on better technical SEO can offer you a better path to reaching the people near you who could become new patients.
Making changes to the way your pages look will give you opportunities to think about how you can establish and convey a brand for your practice. Are you someone who specializes in services performed with advanced technology? A sleek, modern appearance can help people see you as someone who offers this kind of care experience. For a practice that specializes in treating younger patients, a brighter and more kid-friendly look can help people see you as a place to bring their little ones.
Using Site Content And Social Media To Improve Your SEO And Reach More People
With the site content that you share and the social media spaces you maintain, you create more opportunities to grow and make your practice more visible. The original site content you share is important for pursuing outreach based on organic SEO. Posting blogs consistently creates more links to be found, so you have more opportunities to place highly in relevant searches. These posts also help you work in important words and phrases that tell Google and other search engines how you should be ranked. We commit to original and relevant content because it can demonstrate relevance as well as value to visitors who can remain on pages and boost your metrics. Between this content and the social media posting support we can provide, you can have consistent output that appeals to existing patients and attracts new ones.
Adding Paid SEO To Your Overall Marketing Efforts
While committing to the quality of your website and content can help you see sustained value through organic SEO, there are advantages to incorporating paid SEO into your online marketing efforts. Too much dependence on Google's paid search results can have limited results while creating more costs for your practice to take on. However, when you have guidance on properly creating and sharing paid links, and when that outreach is part of a larger organic marketing effort, it can help you in your ultimate goal of filling your appointment calendar and supporting your dental practice!
Talk To MDPM Dental Marketing About Making Sure Your Website Properly Represents Your Practice
An outdated website can lack important features, and it can also do a poor job representing your practice and brand. With the aid of MDPM Dental Marketing, you can make the appropriate updates to your page and establish a marketing strategy that helps you connect with more people. We offer support through the different aspects of digital marketing, from the development or redesign of your digital spaces to the use of original content and social media to keep growing your visibility. For more information on how we can help you with your website and grow your practice, please reach out to MDPM Dental Marketing today at 972.781.8861!