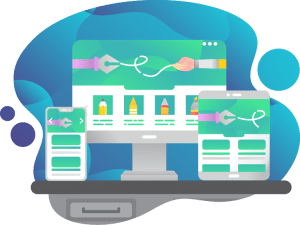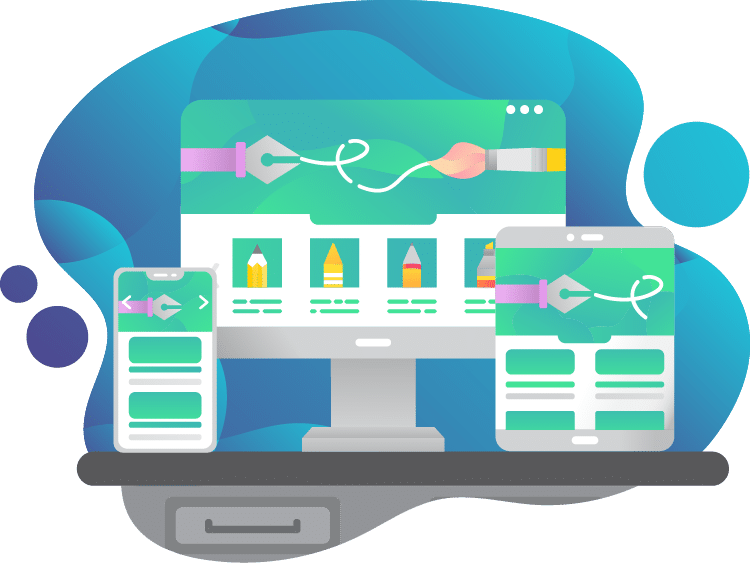 If you've ever binged a show on a streaming platform, you've likely seen more than one commercial for a company offering attractive websites for small businesses or individuals. They tout the simplicity of the process, and the slick final result. However, these are template websites. At MDPM Dental Marketing, our team does not offer templates, but instead creates custom options for our small business clients that provide a number of benefits, including better search engine optimization for popular sites like Google, Bing and Yahoo. Why should you consider a custom option for your dental practice? Well, we have a number of reasons!
Why Do We Offer a Custom Website?
First impressions matter, and for most people looking for a dentist in your community, your homepage is going to be that first impression. Instead of a page that looks like many others, possibly including your competitors, you want to stand out with a professional model created to meet industry standards and offer a good user experience (UX). In addition, you also want search engine optimization (SEO). A search engine's goal is to direct users to relevant content that addresses their queries or needs, which means they have algorithms and bots designed to crawl and index these sites while taking note of which ones are more likely to have the authority to answer a user's questions. A custom option, with engaging original content designed with SEO in mind, can help direct people to your homepage, so they are more likely to give you a call and schedule a visit when possible.
You may be thinking that now is not the best time to put effort into your online marketing reach, since most practices are looking at least another month of being closed to treatments outside of emergency care, and small business offering anything outside of essential services are simply closed. However, when our quarantine and shelter-in-place orders are lifted, people will want teeth whitening. They will have cavities that need attention, or missing teeth that need replacement. They will want cleanings for themselves and their families, and to enjoy the services and products you provide. By putting in the effort to create a new website and marketing strategy now, your small business is more likely to be discovered when potential clients search for services in the coming months!
A Fully Responsive Design
Did you know that most people don't use a desktop or laptop to search online anymore? That position has been taken by our friend, the smartphone. This means having a website that is responsive and able to be easily navigated on multiple screen sizes and devices is a must. With a fully responsive approach, we essentially build multiple versions for the various screen sizes that users employ for web browsing. How the information is ordered and assembled will depend on the viewing device, which ensures users have a much easier time finding what they need, whether they're browsing on a smartphone, tablet, or desktop. In addition, Google practices mobile-first indexing, which means they give priority in rankings to those that have a mobile-friendly and responsive designs, yet another reason to choose for the custom option for your small business!
Organic SEO
Our team designs and builds websites to meet Google's best practices and industry standards, which helps improve search engine optimization. For example, we build local business schema into the backend of each site, so that search engines can easily pull information to put on a results page, allowing users to quickly find your location, hours, basic services information, and even images of your business. We take steps to ensure fast loading speeds, such as optimizing images, implementing Accelerated Mobile Pages (AMP), using Google's PageSpeed Insights Tool, and using three different methods to cache information and lighten the weight of your webpages. We also adhere to all web content accessibility guidelines!
Integrated with Your Social Media
Google doesn't just look at the information on your webpages, but at your social media presence too. After all, an active social media presence lets a search engine know that you interact with your patients and are more likely to be an authority on dentistry or a specialty service. We integrate your Facebook, Twitter, Instagram, Google My Business, and Yelp pages. In fact, our team also helps by managing your pages and even creating new content for them with our social media kits! At the moment, we're offering a unique kit with social content specifically created to address subjects and information related to COVID-19 and concerns your patients and customers may have, so you continue to interact with them until you can open your doors once more. Along with social media, we will also integrate map platforms, Google Analytics, and Search Console/Webmaster Tools.
Custom Content
Content is huge with Google and other search engines. Whenever an algorithm is updated, or an approach to SEO altered, these changes usually give greater and greater importance on featuring and managing new and original content for your site. Along with webpage copy containing local keywords and relevant links, we can also create blogs on a monthly, weekly, or daily basis to provide new content for your small business website!
The best part of your custom design? Your new site and social media pages are YOUR property. You own them, and our team is always ready to help optimize your content and work with you to help your dental practice thrive and reach new patients online. Many of these options, which offer improved SEO and performance online, are simply not available with templates, no matter how good they look!
MDPM Dental Marketing Offers Custom Designs and Builds
Your dental website should reflect your services and your unique approach to dentistry. At MDPM Dental Marketing, our entire team works together to ensure what we design and build for your small business matches your sensibilities and your own dental philosophy. To start the process of creating your own custom content and website, please call MDPM Dental Marketing today at 972-781-8861. We want to make sure you put your best face forward online, and that even in these trying times, your practice has a chance to grow and attract new patients!