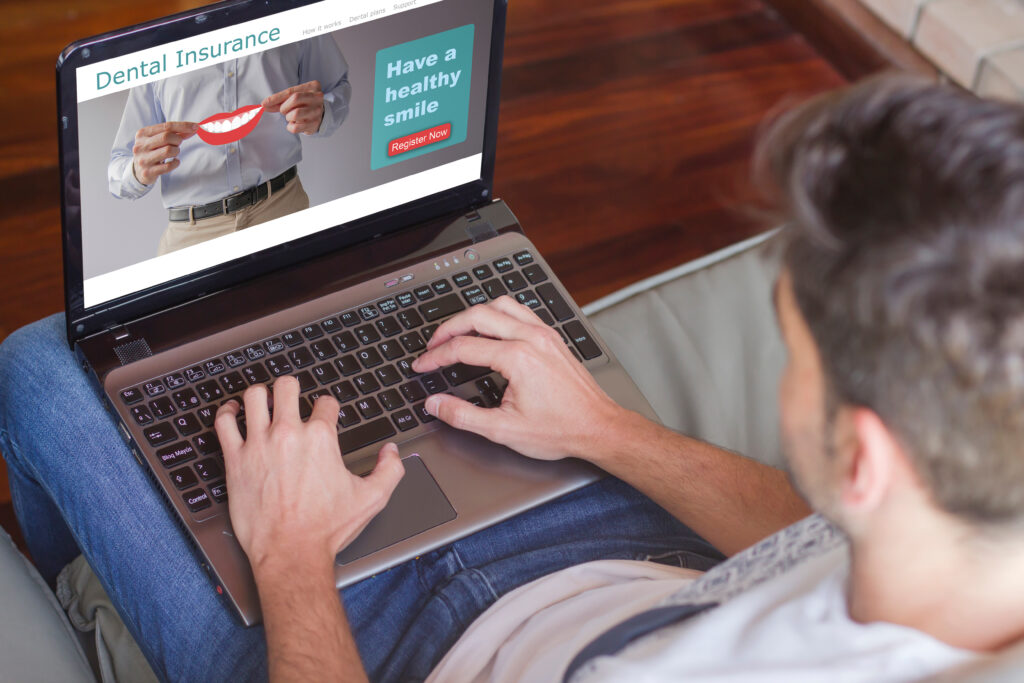 Having a website for your dental office can help you reach more people, and it can give existing patients a good resource for contacting and keeping up with you. Many businesses will operate on different social media accounts to create these points of contact. Even if your practice seems to have little to gain from online activity, you can be surprised by how much having both can help you. In fact, the right overall approach to improve search engine optimization (SEO) and making more people in your area aware of your dental practice can rely on making sure these two channels actually work together to extend your digital reach!
With the aid of MDPM Dental Marketing, you benefit from experience in both social media and website marketing. As we work to boost your visibility online and make sure more potential patients learn about your practice and services, we can coordinate activities with social media and your website. That means making sure one is accessible from the other, and it also means using both strategically to share information and create more links that Google and other search engines can find and share.
Why Practices Benefit From Having A Dedicated Website And Social Media Activity
There is certainly a limit to what a dentist can do for a patient through the computer. Sure, you can answer questions and provide helpful information, but if you want to actually provide a dental cleaning or treat a cavity, you will do that work at your office. With that in mind, you may be less sure of how much online activity you need. Does it make sense for you to have digital spaces in the form of both a website and social media profiles? Having both can actually be key for making sure you reach potential patients where they are. Simply put, people who turn to their phones or laptops for information can use either a search engine or a social media platform to find what they are seeking. If you choose to maintain a website or a social media account, you lose out on anyone who chooses the other path for information. Another advantage to having both is that they can be used together to help you see a larger SEO boost and reach more people.
Using Your Website To Benefit Existing And Potential Patients
Changes in what websites can do have helped them turn into more than just a way to share basic information and draw new patients to your practice. One way in which we can help you make the most of yours is to provide interactive features that let patients make appointments, take care of billing, and even contact your office directly with questions. Beyond these features, your site should make it easier for you to make yourself known to people in your area by boosting your visibility online and making sure your links are ranked higher in the right searches. To do this, we rely on original, SEO-friendly content and technical information that makes your site easier for Google to read and rank.
How Social Media Helps You Expand Your Digital Reach
Social media gives you a way to stay connected with patients and form strong relationships with them. It can be a way to make announcements about hours and staffing, and it can be a good resource for educating on matters of oral health. We provide different levels of social media support, including support through regular Social Media Kits that help you stay active with eye-catching and relevant posts. We can also use your social media as a way to share information from your site, which creates more ways for people to find information and more links for Google and other search engines to share.
Our Comprehensive SEO Efforts Can Help You Use Your Site And Social Spaces More Effectively
When your original content is shared on both your social media and your website, you create more ways for people to find it, and you create more links for Google to find, rank, and share. This is a direct way to make sure your different channels are working together and providing more benefits to you. It is also important that you use both to share your location and contact information—while this may sound obvious, missing or outdated information in either space can actually hurt your efforts at local SEO. Because we keep up with both of these digital spaces, we can make sure that they are current. Another simple but important step is keeping social media links on your site. We can add these for you and make sure that they are updated at any time you have additional or replacement links that need to be shared.
Other Important Forms Of Online Marketing Support We Provide
Online marketing and website technology keep changing, which can make handling your own digital promotion difficult. Rather than fall behind and let other dental offices in your area grow their reach beyond yours, talk to us about how you can maintain an effective and attractive digital presence! We provide technical support with website development and maintenance; original, SEO-friendly content; social media engagement and posting; and even assistance with matters like site interactivity and reputation management to truly help with your online marketing needs! The sooner you start, the sooner you can find how effective your online activities can be for the health and success of your dental office.
Talk To MDPM Dental Marketing About Using Your Website And Social Media More Effectively!
With the right coordination between social media and website marketing, you can have more success reaching potential patients and keeping up with those who already visit you. For more information on how we can help with these different matters, please contact MDPM Dental Marketing today at 972.781.8861!