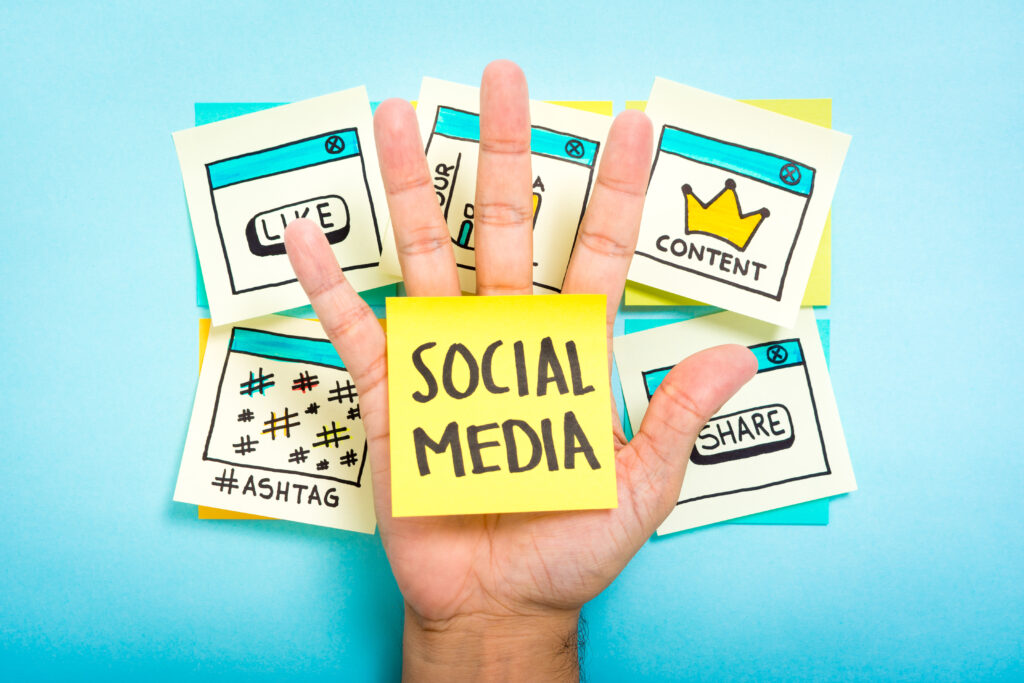 Should you make an effort to promote your dental office with social media activity, or should you rely on a website to reach potential patients? To see better results from digital marketing and truly make the most of your SEO efforts, you should focus on both. In doing so, you can make sure your site activity and your social media activity work together to raise your overall visibility. MDPM Consulting works with dental offices throughout the country who have different needs from internet-focused marketing. Whether you are looking to promote a new practice or need to change how you present yourself online, we can provide comprehensive support so that your website and your social media channels both provide the right kind of visibility for you!
What Are You Doing To Make Sure People Find You Online?
Many people who look for a new dentist in their area, and those who are newly moved and need to set up oral health services, will seek out practices online. There are different measures that can help ensure that they both find and book an appointment with you. Since your online activity will make the first impression on them, you should think about the quality of content you share as well as the quality of your website. You should also think about what you are doing to ensure you are easy to find when people search for local dentists.
As important as it is to be easily found on Google, you can expect to find potential patients on social media channels as well as through search engine activity. They may not find your website in a social media space, but they can find a page you have set up and content that you have shared. This can present challenges that are separate from those involved in website development and maintenance, but you should know that your site and your social media pages can work together to provide more advantages to you.
Social Media Can Help You Connect With Current And Future Patients
There are advantages to maintaining an active social media presence that you should not disregard. For example, these channels can provide you with an easy way to share different messages with patients. What you post can provide relevant information to them as well as updates about what is going on at your practice to help make them feel connected to you. As beneficial as this activity can be for maintaining patient connections, you can also rely on your activity in social spaces to put you in front of people who have not visited you yet. With this in mind, you should have a strategy for both making your posts and pages easier to find both on the sites themselves and through search engine results. Fortunately, just as we can provide you with an effective organic SEO strategy for your website, we can apply smart SEO principles to your social media activity as well!
Making Your Website And Your Social Media Output Work Together
In many ways, your social media and website can work together. People who find your page online can be directed to other pages you have on platforms like Facebook, Instagram, or any other site. The content that you share through your website can also appear in these social spaces, which creates more links for Google and other search engines to find and share. Generally speaking, when you have more links for a search engine algorithm to find and share, you increase your odds of being discovered. We can make sure that what is happening in these different spaces can contribute to a larger plan to put you in front of more people. A coordinated strategy that uses social media activity, original website content, and technical data that help your posts communicate more effectively with Google can have lasting value when it comes to digital marketing.
How You Benefit From A Comprehensive SEO Strategy
The right approach to SEO can be vital to the overall success of your marketing, and it can help you see real value from all of the effort you put into your website and social posts. Because MDPM Consulting can provide a comprehensive strategy, one that ties in all of your internet activity, we can make sure that your different forms of output work together to reach the potential patients. That can mean sharing new blog posts to your website on your social channels, using your site to encourage people to follow you on social media, and generally creating more links that are optimized so that people in your area can be counted on to find them. We should note that the "right" way to do SEO changes as time passes, as Google continues to update its algorithm in order to provide the best search results possible. Because we continue to create content and keep up with trends in online marketing, we can make sure you have long-term benefits from these efforts.
Is It Time To Change Or Build Your Online Presence? We Can Help!
While we are here to help people create their first digital channels, our experience and support can also benefit you when you want to change up how you present yourself online. Changes in SEO strategies, better technology for websites, and evolving style preferences for pages can necessitate updates. If you feel that your online marketing strategy has stopped yielding the right results, or if you are concerned that your web presence feels outdated, we are ready to help!
Talk To MDPM Consulting About The Role Social Media Can Play In SEO!
Your social media and website activity do not have to feel separate from each other. In fact, you should see these as two parts of a larger whole when it comes to SEO and digital marketing! Because MDPM Consulting can take on website development and design, content creation, and social activities, we can help you take the right approach to all of these efforts to reach more potential patients! If you are ready to learn more about how we can help you, please call MDPM Consulting today at 972.781.8861!