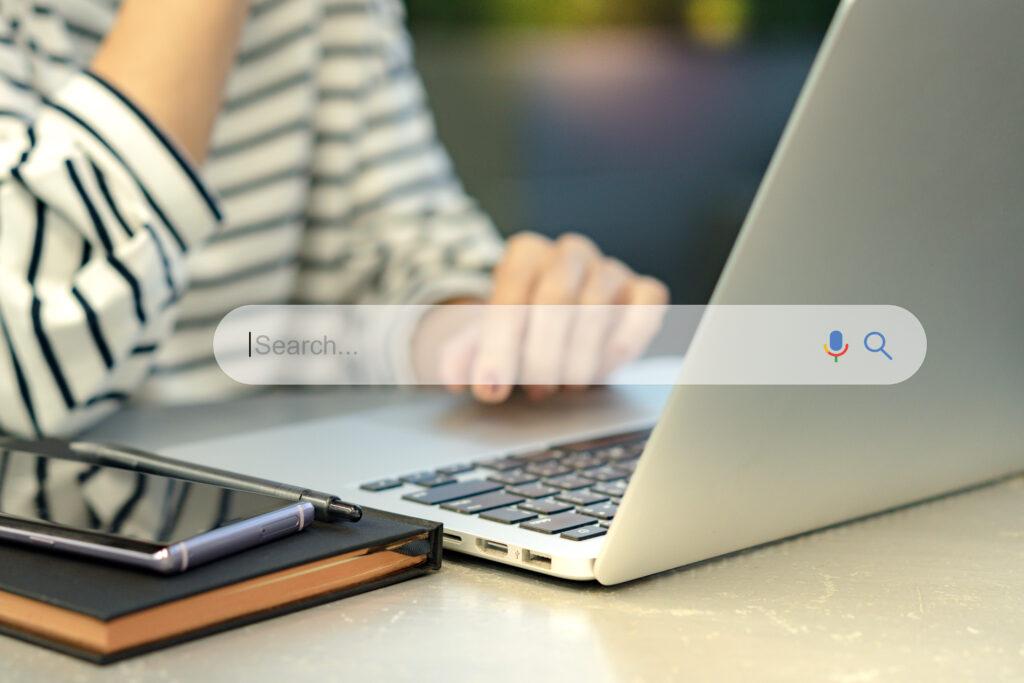 Both Bing and Google now provide access to AI-assisted online searches. While Google's Bard program is still being rolled out and only available to some, these shifts to AI searches suggest that big changes are coming to the way we search information online. Not all websites will experience these changes to the same degree, just as not all businesses depend on their websites to the same degree. With that said, it is safe to assume that any business that wants to market itself and connect with new people will need to have some presence online. Is AI-enabled searching going to leave you without a way to reach people who could become patients at your practice?
MDPM Dental Marketing has years of experience assisting dental offices who are trying to reach more people through digital spaces. We provide help with website building, design, and maintenance. We also provide assistance with reputation management, social media, and site content in order to grow your reach. Through these different forms of support, and thanks to our continued research into changing online trends and developments, we can help you stay visible even as big changes affect the worlds of SEO and marketing.
Changes To Google And Bing Include The Introduction Of AI-Assisted Search
Bing and Google are both making strides in providing AI-assisted searches for their users. Bing has unveiled BingGPT, while Google is beginning to give users access to searches assisted by its own AI program, Bard. Both are promoting changes to how people engage with search engines and what kind of results they receive. The goal is to condense the work of searching for more complex answers by trusting these programs to effectively review and synthesize information from many sites into something easy for a person to review.
In the long term, a shift in search engine activity that reduces direct site visits can hurt sites that depend on traffic and ad sales, but many other sites will still do well with this new format. Our custom websites and original, relevant site content can build your EEAT (Experience, Expertise, Authoritativeness, Trust), which can make your links more appealing to search algorithms. As a result, you can stay present in relevant searches, which can keep your information available on search engine results pages (SERPs). These searches can also share links from sites that they visited to provide requested information, which means you can still show up in these search results.
Will Updates To Google And Other Search Engines Interfere With My Online Marketing?
People continue to use traditional searches to find information online, and you can expect people to depend on them heavily while work continues on AI and chatbot programs. For less complex searches, such as a request to find dental offices in a specific area, the current search model can offer all that a person wants to see. By staying consistent with your online marketing, you continue to put yourself in position to receive favorable SERP rankings, which will help you remain visible.
Reasons To Stay Consistent With SEO
We focus on organic SEO, which builds value to search algorithms and users. Our clients see several benefits from this. One is that it can lead to sustained visibility without the consistent or increasing costs that come with only depending on paid SEO, or PPC marketing. Another is that this strategy can anticipate future changes to how Google and other search engines prioritize rankings. Whether they make a small update to their algorithm or take on a larger project—like the introduction of AI—the goal of a search engine is to provide information that is useful to users. Organic SEO emphasizes relevant information and details, provides professional quality design and content work, and uses metadata smartly to directly communicate with algorithms. Because our sites ultimately focus on giving users what they want over what can give you a short term boost, your links remain attractive to search engines.
How We Help You Stay Ahead Of Changes In Online Marketing
Websites are typically replaced every 3-4 years. This is done to address changes in design preferences as well as updates to technology. Just as website designs and technology change over time, online marketing goes through changes of its own. By keeping up with shifting design trends, algorithm updates, and new technology, we help our clients stay visible by changing how we support them. This is something we will continue to do as AI and chat-assisted searches affect how people search for information. As we continue to monitor changes in technology and their impact on digital marketing, we can keep you informed and help you make adjustments to ensure that you continue to effectively reach people who could become patients at your office!
MDPM Dental Marketing Can Help You Continue To Reach People Online
As AI and language learning models start to change the search engine experience, you may have questions about how you can make sure you reach people online. MDPM Dental Marketing has the knowledge and experience to help dental offices like yours see results from their digital marketing! We are happy to discuss our current services, provide feedback about the state of your current website, and offer insights into long-term success. If you would like to find out more, please contact MDPM Dental Marketing at 972.781.8861!