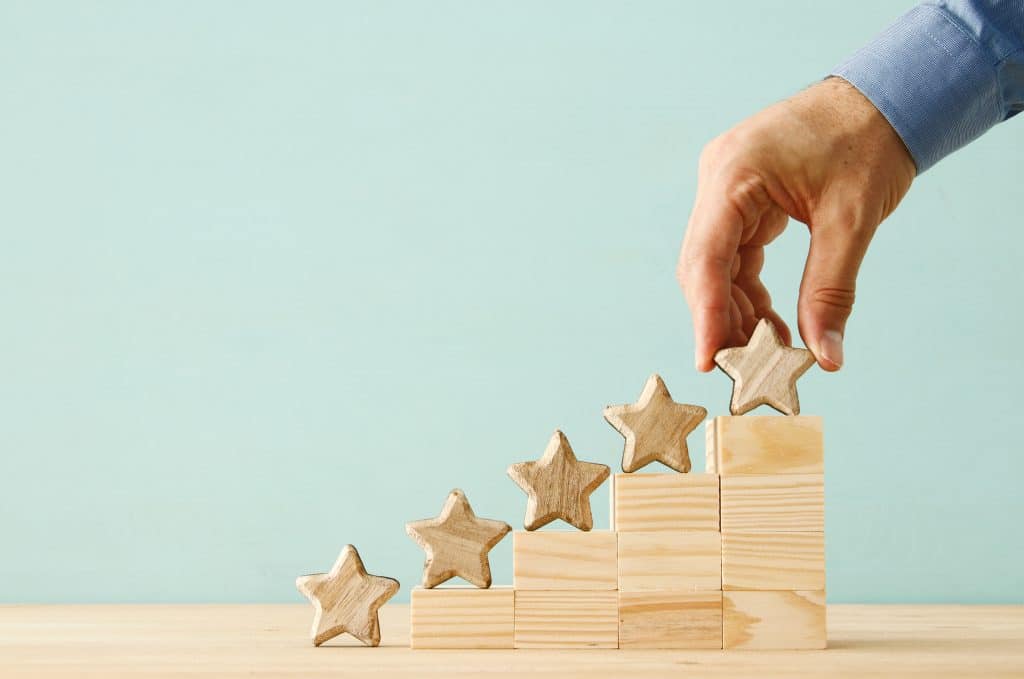 In real life, word of mouth is critical for dental practices. After all, hearing someone you know mention how much they enjoyed their experience with a local practice goes a long way toward convincing you to make your own appointment. The same factors apply online. Reputation management means taking steps to earn reviews, foster positive interactions online, and make sure people can easily find the information they need to schedule an appointment. One crucial aspect of this process is setting up and maintaining a Google My Business (GMB) page. In today's blog, MDPM Dental Marketing explains the importance of a GMB page for reputation management and SEO.
The Importance of Reputation Management
Obviously, one aspect of reputation management involves reviews and testimonials from patients who have first-hand experience with your practice and treatments. To encourage Google reviews, you should have a GMB page. Not only does a Google My Business page contain places for reviews – which the search engine will take into account when ranking results – but it also has a place for you to input key local information. That way, when people search for a dental practice in their community, the results in Search and Maps will include details about your office. The more accurate your information and the better your SEO strategies, the higher you will rank on these search engine results pages (SERPs).
What Information Goes on My Page?
Having a complete listing on Google My Business is critical for SEO, as it helps improve the odds of people in your community discovering you when looking for services similar to yours. Your listing needs to include your physical address, website URL, phone number, and relevant categories and attributes. Be sure you also upload quality images, which can make your practice more appealing and inviting to potential patients. When this information changes, such as obtaining a new number or moving to a new location, make sure your listing is always up-to-date. You should also verify your location and keep track of your hours of operation. If you will have new hours for holidays or events that impact your regular business hours, such as the recent pandemic, make sure the listing reflects these changes. Remember, in your city, there are likely a number of other practices offering similar services. If someone has difficulty finding your hours or location, how likely will they be to give you a second chance?
Reviews are also a major aspect of your page. Encourage people to leave them, and be sure to interact and respond to them. This is especially important for negative reviews. When someone leaves a less than stellar assessment of your practice, don't respond with aggression or negativity. Stay positive, try to address the issue, and make it clear you want to ensure they enjoy their next visit. The presence of positive reviews coupled with the way in which you respond to negative ones can make up someone's decision about whether to seek your services.
Using Google My Business to Improve SEO
When you search for a restaurant or even a dental practice, Google will create a list of local places you may want to visit. Distance is a factor, but far from the only one. In fact, if the search engine believes a location further will better suit your needs, they will rank it higher than one down the block.
First, Google is going to look at your relevance, such as if you're a general dentist, an oral surgeon, or a pediatric dentist, so be sure your listing reflects this. This way, when someone searches specifically for a dentist for kids or someone to remove wisdom teeth, the algorithms will be able to better direct people to you.
Along with distance from the user's location, comes prominence. When the search engines algorithms see positive reviews, an active social media presence, a mobile site with plenty of SEO-rich content, and interactions with others, this increases your prominence in the eyes of the search giant which make it more likely to have users directed to your page and hopefully, your office!
What Our Team Will do
Now that you know why having an up-to-date and accurate Google My Business listing is so valuable, how does MDPM Dental Marketing help? First, if you have a page, we will claim to gain access and help you improve your listing. If you don't have one or need a new one, we can create one from scratch. We make sure all relevant information, such as hours and location, are accurate. Our designers will create custom banners that look great on your GMB page and incorporate your logo and color scheme. We share blogs and other information to your page to keep it active, and we also update hours to reflect changes around the holidays or current events. We know how to encourage good reviews and how to help you deal with the bad ones, and we also design custom coupons and deals you can run through your GMB page to help spread the word about new specials and hopefully, attract new patients.
If you have any questions about creating or managing your content, or about how to implement a solid SEO strategy, then please contact our team today. From creating a custom dental website to managing social media and providing reputation management services, our team is ready to help your dental practice grow!
MDPM Dental Marketing Provides Reputation Management for Dentists
What people say about you, and how easily they find pertinent information about your practice is crucial for gaining new patients and helping your business grow. At MDPM Dental Marketing, we know how to manage your social media, maintain your GMB page, and help facilitate organic reviews. To learn more about maintaining a good reputation online, please call MDPM Dental Marketing today at 972-781-8861. Right now, you're finally welcoming patients back to your practice and opening your doors for non-essential treatments, such as preventive and cosmetic care, which means making sure you're easy to find online is more important than ever.