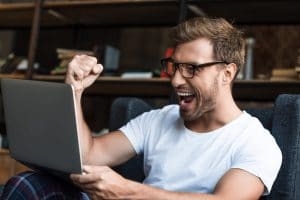 Google's broad core algorithm update from August last year made changes emphasized the importance of a site's EAT, or its Expertise, Authority, and Trustworthiness. In other words, Google's improvements sought to ensure that people were finding sites with more reliable information. Your goal with your online marketing is to turn site visitors into patients. Creating content that feels more useful, and more trustworthy, can help you engage visitors, and it has become increasingly valuable to your SEO efforts. One of the many services we can provide you is the creation of meaningful, SEO-friendly content that can help your site support your practice.
What Is EAT, And How Can It Affect My Site?
Your EAT can be evaluated by raters used by Google to gauge sites. Their scores may not directly impact where you rank in search results, but the information gained from their feedback can affect Google's algorithm, and inform where it might place you in someone's results. Experience, Authority, and Trustworthiness matter because they distinguish your page as one that is valuable to potential visitors interested in their oral health.
Quality Content Can Improve Your EAT
The right content can clearly communicate how you can help people with oral health or cosmetic dental concerns. In the past, people hoping to improve their SEO could attempt to design posts that might rank highly, without considering how people might respond to the content itself. Google updates have been effective at identifying these practices, and limiting the value of these tactics. Paying attention to a content's EAT value is part of our larger goal of producing content that helps you improve your organic SEO, the kind of site features and content goals that look past algorithms, and focus on giving visitors better experiences.
Other Important SEO Factors To Consider When It Comes To Your Online Marketing
We can help you see the long-term value from organic SEO, and how focusing on EAT can be good for your content, and your website. With that said, you can also count on more than just the creation of content. You can replace an older, out of date website with a new site, or update your page design, to improve your SEO and user engagement. We can even help you see more value in your social media activity, and find new chances to connect with people near you!
MDPM Consulting Can Help You Improve Your EAT, And Your Online Marketing Efforts
MDPM Consulting keeps up with changes in SEO in order to help you continue seeing positive results from your online marketing efforts. We can help you ensure your site benefits from better EAT, in addition to helping you with the matters concerning website creation, design, and maintenance. For more information, contact us using the information listed below!
Should you be paying more attention to your site's EAT? Please contact us today and let us help you! Email MDPM Consulting at info@mdpmconsulting.com, or call us at 972-781-8861.