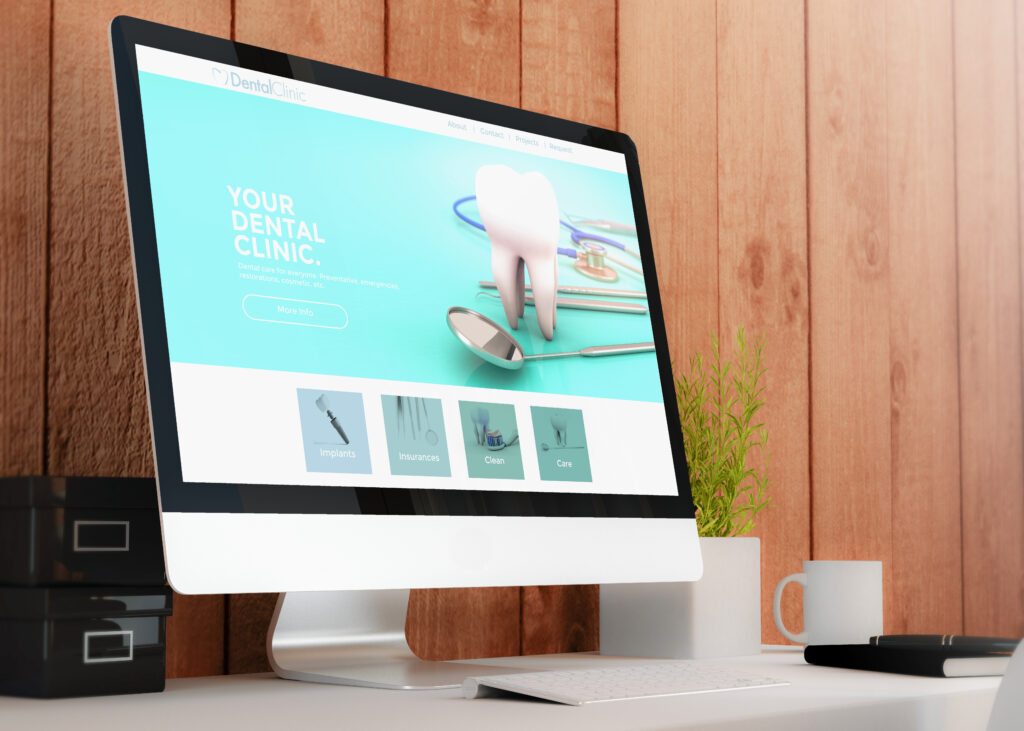 To make your dental office easy to find, you need to make sure you have a presence online. An attractive, well-made website makes it easier for people to learn about your office, your services, and what to look forward to by making an appointment. While good design is certainly important, many people set up websites and fail to see results simply because they are hard to find. To correct this issue, you need to think about how you approach search engine optimization (SEO).
MDPM Dental Marketing has helped dentists throughout the country add to their appointment lists by providing custom websites that look great, boast modern interactive features, and reliably reach people in their area. To make sure you see the most value from being online, we focus on organic SEO. Simply put, this means we find ways to make sure Google and other search engines recognize the value of your site while also knowing what searches are relevant to you. Whether you just opened your practice or feel it's time to change up how you promote yourself, we can present a marketing strategy that will support you in the long term.
Better Online Marketing Makes It Easier For The Right Audience To Find Your Website
Not all site visits have equal value. By focusing on organic SEO, we find ways to ensure that your site links show up in relevant searches for people who are more likely to reach out and schedule appointments. In other words, we look beyond total traffic to connect with people who want the services you provide and are close enough to visit you. Sticking with a generic marketing strategy that lacks this kind of focus can see you waste time and money on increased traffic that never converts to more appointments.
What Does A Focus On Organic SEO Involve?
Organic SEO extends a website's reach by making sure its appeal to Google and users alike is easy to recognize. Search algorithms can evaluate far more than just a site's keywords. Pages are evaluated on their EEAT scores. This means that all of your links are gauged on Experience, Expertise, Authoritativeness, and Trustworthiness. To boost your score, we use accurate and engaging organic site content to demonstrate that your site will be of value to people searching dental topics and services. We also use site content and metadata (information only seen by search algorithms) to help situate you in a specific area, which means the people who find your site are more likely to be people who are near enough for an appointment.
The Long-Term Advantages Of Organic SEO
Pay-per-click (PPC) marketing is a strategy that builds site traffic by paying for high-placed links on certain searches. This can be appealing to people who want visibility as soon as possible without waiting for the benefits of a marketing strategy rooted in site improvements and quality content. The downside is that you become dependent on a more expensive way to grow site traffic, one that encourages less in terms of site improvements.
Organic SEO is a strategy that links your site's appeal to its reach. By demonstrating to Google and other search engines that what you offer has value, you build a better site as you also grow in reach. This means that when potential patients click on your links, they are more likely to find your practice appealing. This is also a long-term growth solution that sustains itself without the repeated payments that come with PPC marketing.
Organic SEO And Website Building
From the start, we look at how we can extend your visibility among the people in your area. Better local reach can be as simple as having your location information consistent on your website and other online sources, but it also comes from having a site that is attractive, modern, and well-made. We also provide responsive sites, so Google knows your pages provide easy reading experiences whether people use phones, tablets, or laptops to access them. To make sure you have the kind of support patients and potential patients appreciate, we can even include interactive features that let people do more online. If you have a current site that is not providing the reach you want, we can provide a complimentary site review that audits your current pages for potential barriers between you and proper SEO.
We Can Tailor Your Marketing Approach To Suit Your Needs
To thrive online and reach more people effectively, we can help you with more than just building and maintaining a quality site. Our support extends to social media activity, reputation management services, and other forms of support that can benefit you. We can also discuss incorporating PPC marketing as part of a larger strategy for expanding your visibility.
Talk To MDPM Dental Marketing About Supporting Your Dental Office With Organic SEO
Through a focus on establishing site quality and producing relevant content, we provide an organic approach to online growth that can offer lasting value to your dental office! We are happy to discuss your current concerns about online marketing, the effectiveness of your current website, and your goals for reaching more people in the future. If you would like to find out more about how we can support you, please contact MDPM Dental Marketing at 972.781.8861!