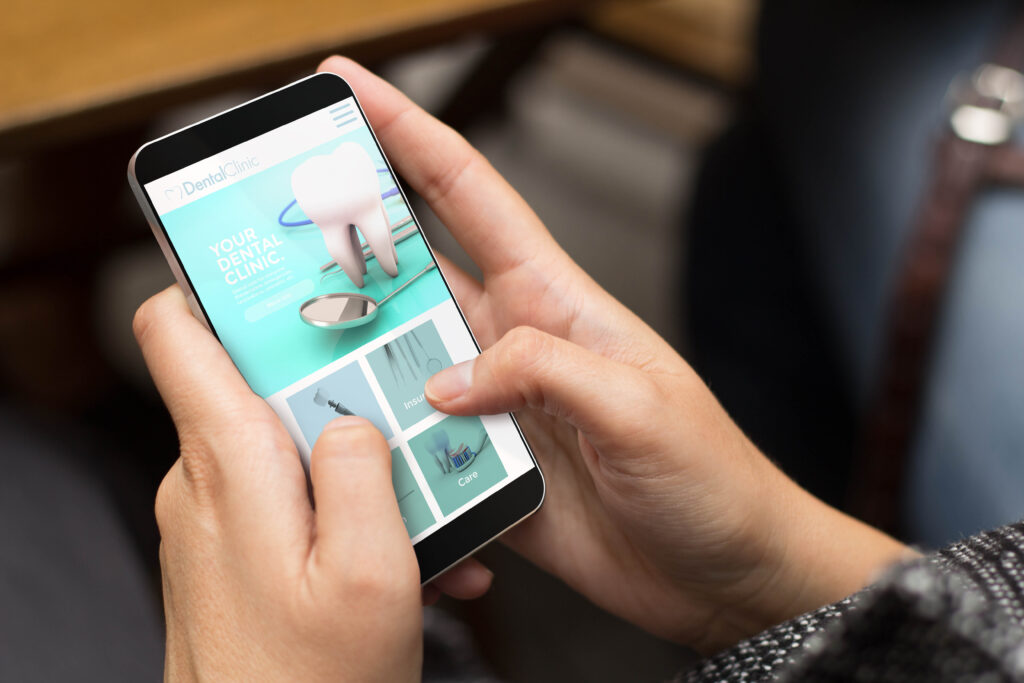 Someone who has never set foot in your practice can make assumptions about it, and about the kind of experience you provide patients, after going online. This can work to your advantage if you have the right information available. The right website, online reviews, and other forms of digital information can help you build a solid reputation with people in your area who have yet to visit you. As a result, you can grow your office and fill your schedule!
Working with MDPM Dental Marketing ensures you have comprehensive support for online activities. Building and maintaining a website is certainly important, but it is just part of what you can do to effectively make yourself more visible and attract more patients to your office. One way we help is by offering reputation management support. This takes different forms, as it can range from making sure your information is in the right places to coordinating your social media efforts to reflect you and your approach to dental care. It also means support with online reviews, including coaching and support on responding to less favorable feedback.
Online Information Can Affect The Perception Of Your Practice
As with any kind of marketing, digital marketing can help people learn about you and your practice before they actually meet with you. The right approach can help establish you in a favorable light. Between your website, social media activity, and other efforts at reaching people, you have the means to share a range of details. Beyond making you easier to find, these efforts tell people more about your history, the type of care experience you offer, and how you work to make sure patients receive the right kind of care. Without the right online activity, you can be harder to locate, and you can also remain unaware of less flattering information, like negative reviews, that have been posted about your practice.
Digital Marketing Is Focused On More Than Just Supporting Your Website
We have helped many dental practices establish their online spaces through our work of building and maintaining websites. This is certainly valuable for your goal of growing your practice. After all, people are quick to turn to the internet if they are looking for a business or service in their area! Beyond providing the design and technical support you need, we even help boost your visibility by creating and sharing original, search engine optimization (SEO)-friendly content and keeping up with changes in technical SEO. Of course, there are other spaces where people can find you. They can discover you through social media, a space where you can more directly interact with existing patients and potential new ones. They can also find you by looking out for reviews that people have shared on different sites that provide information about dentistry and other professions.
Different Forms Of Reputation Management We Can Provide
Reputation management lets people know more about you, and it helps you encourage the patients who love what you do for them to let people online hear about how you care for them. We can work on a coordinated effort that uses both your website and social media activity to give people a stronger sense of who you are. These two platforms work together to boost your SEO and become easier to discover through social media and relevant digital searches.
Another way we can help is by providing a strategy for helping you garner more favorable reviews. A gentle nudge in the right direction can be all it takes to turn more of your happy patients into people who are happy to say something about how happy you are. In addition to helping grow your positive ratings, we can assist you in how to deal with any negativity that people share. The right handling in these situations can minimize their impact and protect your name.
Creating A Comprehensive Plan For Promoting Your Dental Services Online
There are so many ways in which people can find information about people and services online, which means there are different channels you can use to market yourself effectively. We offer a comprehensive approach to dental marketing, one that acknowledges and uses these different spaces effectively. Having coordinated support can ensure you are engaged with all the right activities and not leaving yourself vulnerable to being overlooked or misrepresented in digital spaces. We have years of experience that we can draw from, and we can make sure that you have both marketing guidance and the right technical support to ensure that all of your efforts to be found on Google and other spaces are sustained.
Talk To MDPM Consulting About Online Marketing And Reputation Management
What can people learn about you when they go online? Making sure you are visible is important when it comes to your digital presence. It is also important that you are happy with the information that is available! We make reputation management part of the support that we provide to the dental practices who count on us for their marketing and website needs. Through efforts that make smart use of reviews, web activity, and social media, we can see to it that people have a positive impression of you and your team before they arrive for their first appointment! If you would like to find out more about how we can help you with the different branches of digital marketing, please contact MDPM Dental Marketing today at 972.781.8861!