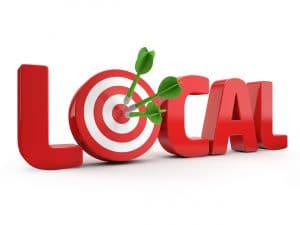 Schema markup, or the information that appears on a search engine results page (SERP) when you Google a local business, helps people find what they're looking for in their community. Google uses this information to help direct people – referred to as users – to quality businesses (and dental practices). For our clients, MDPM Dental Marketing follows Google's guidelines for best practices to help ensure we provide optimal search engine optimization for dentists. When users look for a dentist in their community, we want Google to direct them to your dental practice's website. But, how does Google use local business schema, and what information is it looking for to determine whether to put your website in search results?
What Schema is and How it Helps Local Businesses
Schema markup is used by search engines like Google, Bing, and Yahoo to allow them to better understand and parse data related to websites and businesses. With local business schema, common information is pulled to create a search result (in response to a search query typed in by the user) that contains key details about your business, such as:
Physical address
Images
Phone number and website address
Basic information about your services
Opening and closing hours, as well as holiday hours
When we build a website for a client, we make sure to include schema markups with these details, so Google, Bing, and Yahoo can grab rich snippets of information and craft results for your current and potential patients. For example, if your dental practice offers Saturday appointments, we'll include your information in your Schema markup so that the search engines pay attention to it. Then, when users in your area search for "dentist open on the weekend," your website is more likely to show in search results.
The search engine pulls data from the schema and displays on the results page. If the information is accurate and relevant, this could increase the likelihood of someone choosing them over a competitor. Over time, the data could increase visibility and offer higher click-through rates. This refers to people clicking from your display on a search engine results page to your website. The greater the click-through rate, the more likely you are to see an increase in appointments! This is the point of SEO: to translate online visits to real-world results for your business, helping your dental practice grow over time. As of now, this doesn't have an impact on your rankings on a SERP, but this could change in the future according to Google representatives like Webmaster Trends Analyst John Mueller.
Our Preferred Format
There are three different formats used to create local business schema for your website, but we use the one that we've seen work best for dentists across the country! Our team employs JSON-LD. According to Google's Webmaster Trends Analyst John Mueller, this is the version preferred by Google. This script-language allows a website to structure data and provide important details to popular search engines, including Google, Bing, or Yahoo. We template the snippets created with JSON-LD into the website itself, which means the details are easy to update, remove, or add-to as necessary. This way, when a SERP is created with your dental practice's information, the engine can easily pull address, phone number, website, logo, and your operating hours. Users find what they need quickly and conveniently! For dentists, this convenience could be the difference between someone choosing their practice over another in their community, or even attracting new patients from surrounding cities in your area as well.
Are There Guidelines to Follow?
Yes, there are! But – as always – we do all of the heavy lifting so that you don't have to worry about these backend details. As with all aspects of SEO, there are right and wrong ways to use these tools. People (aka website developers and SEOs) have always tried to cut corners and use spam tactics to obtain short-term gains for their businesses or clients. However, these "blackhat" measures eventually cause these businesses to lose their spot in search results. Google provides a number of guidelines for schema markup to avoid spammy practices, and we follow them to the letter.
To avoid penalization and prevent people from coming into contact with spammy links, Google wants to make sure the markup accurately reflects the business being represented. Following their guidelines, we make sure your information and schema relate to your dental practice. We also make sure the information is visible, accurate, and contains the details mentioned in the markup itself. When we follow these guidelines, our clients don't have to worry about being penalized by Google, or losing their position on a SERP page as a result of spammy content.
Can MDPM Dental Marketing Help?
When we create a website and a marketing plan for your dental practice, we implement local business schema and other strategies to provide quality SEO for dentists. We never stoop to spammy tactics that sacrifice long-term growth and success for short-term results. When users search for a dentist near them, we want them to find you on page one. Accomplishing this means a mobile-first approach to a website build, custom content, and local search engine optimization on-page and in your website's backend. An organic focus means we create original content, maintaining blogs and active social media to continue the flow of fresh and original content, and keeping on top of Google's recommendations and guidelines for best practices. By doing so, even when Google makes changes to their SEO criteria, your practice won't need an immediate overhaul or drastic changes. This approach keeps with the time, and offers searchers the details they need to hopefully choose your office to make their next appointment. Local business schema is a major part of the process, but far from the only factor we take into consideration when building the online face of your dental office.
If you have any questions, please contact our office! We're here to talk to you about online marketing strategies for dentists and how we can help your practice grow.
MDPM Dental Marketing Provides Effective Local SEO For Dentists
With a local approach to SEO, your dental office can draw in new patients and enjoy a more prominent position on a search engine results page. At MDPM Dental Marketing, we work within Google's guidelines and employ organic content to ensure quality SEO strategies for dentists. To find out how you can help improve your local SEO strategy and grow your dental practice, please call MDPM Dental Marketing today at 972-781-8861. A simple call could be the first step in a whole phase of your dental practice's growth and success!