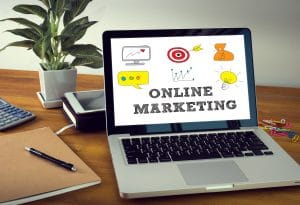 How much information can someone find about your practice on a search engine page? Not just through a search engine – on the search results page itself. Rich results can help you make sure someone has access to relevant information, like your physical address and phone number, from their search results. This can be useful to you when people in your area go online to find a local practice. We can help you make sure your information is accessible by ensuring your site includes structured data, or Schema Markup, which communicates more effectively with search engines.
Relying On Schema Markup Can Make It Easier For People In Your Area To Find Your Information
When your site contains Schema Markup code, you can feature more information on search results pages. This can help you by ensuring people can find your name, location, and contact information more readily. This may not turn into a site visit, but it can still lead potential patients directly to your practice. If you forgo Schema Markup, competitors who have it included in their site code can count on their contact information being found more readily, and you can lose out on possible business.
Making Sure Search Engines Have The Right Information For You
If you want search engines like Google to understand what your site contains, and how it can benefit their users, Schema Markup will be important. We can make sure your website contains the information Google's algorithm can reliably read and process, helping you reach more people online. We can also help you boost your local SEO by keeping up with your NAP. NAP refers to your Name, Address, and Phone Number – when this information is easy to find, and consistent, Google is more likely to refer to you when local searches concerning oral health are performed.
Understanding The Benefits Of SEO For Your Practice
People who want to find information or services are reliably turning to their phone, tablet, or computer to seek what they are looking for. We can help you make your site, and the services you provide, easier for people to locate by offering key SEO support. That support can include making sure your site is mobile-friendly, and producing original content that can engage visitors.
MDPM Consulting Can Help You Reach More People With Schema Markup
MDPM Consulting can help you with your online marketing efforts by addressing technical matters like Schema Markup, while also providing support through website design and content creation. Your digital presence can be key in reaching new patients, and engaging with people who already visit your practice – we can help you keep your website current, and continue to grow. You can reach us via the contact information below to learn more.
How can Schema Markup help you attract new patients? Please contact us today and let us help you! Email MDPM Consulting at info@mdpmconsulting.com, or call us at 972-781-8861.