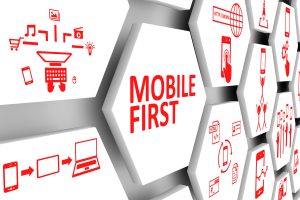 At MDPM Dental Marketing, our team knows how to create a custom dental website, one that reflects your unique approach to dentistry. But we also know that every custom site will need a few things to maximize SEO and make a great impression on potential patients. In today's blog, we're going to look at five things we think every dental website will need.
Responsive and Intuitive Design:

Think of your homepage as your online office. This is the first impression many will have, so a sleek and modern design is a must. You always want the function to be intuitive, so people have an easy time navigating it and finding the information they need. Finally, for convenience and SEO, you need to have a responsive and mobile-first design. Basically, your pages should look good on a variety of devices and screen sizes. In fact, mobile searches are edging out desktop and laptop ones, so a mobile-friendly design is absolutely crucial, and one that our team provides.

Info About You and Your Team:

You may not think so, but one of the most visited pages on your website will be the About Us page for you doctors and team. People want to know who is providing care, and a well-written bio that highlights your professional experience, and gives a glimpse of your personality, is a major marketing tool. Professional photos and a good bio, updated regularly to reflect any personnel changes, could go a long way toward attracting new patients.

Reviews and Social Media:

People take into account a number of factors when choosing a dentist, and finding online reviews and social media presence is a major one. We suggest having reviews posted on your homepage and throughout your website, and having readily available links to your social networking accounts. People can connect with you, and find out more about your practice and team members!

New Content:

When you provide a steady stream of new content, Google's bots will crawl and index these pages. New and original content that is free of error and duplication makes you appear professional, and improves the likelihood of the search engine directing people in your community to you. We help with blogs! A good blog helps you appear in more search queries, and provides good content for Google to crawl and index regularly.

Calls to Action:

The goal of your webpages and your social media accounts is to gain new patients and connect with your current ones. You want to make scheduling a visit as easy as possible. In addition to a Contact Us page, we suggest a Call to Action at the bottom of every page with your email and phone number, or Request an Appointment buttons on each page, so as soon as someone decides they want to see you, they can do so.
We will incorporate all of these and more into your custom pages! So please don't hesitate to reach out to us with any questions.
Talk to MDPM Dental Marketing About Custom Dental Website
Our team knows how to craft a unique, intuitive, and attractive website that boosts SEO and makes a great first impression. If you want to put your best face forward online, then contact MDPM Dental Marketing in Dallas, TX by calling us at 972-781-8861 to meet with our team.