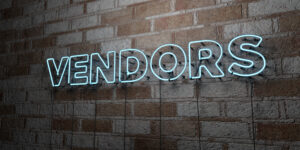 As the year comes to a close, now is a great time to take a close look at your dental practice to see what changes may need to be implemented before 2022 begins. That includes assessing your vendors to make sure you're getting the most from these extra services! In today's blog, MDPM Dental Marketing discusses this process and how we can help!
Assessing Your Vendors
There are a lot of moving parts in your dental practice, both in-office and online. Which means you need to work with a variety of vendors. But when was the last time you assessed the services you're paying for? Taking a close look could help you discover the services you're paying for but not taking full advantage of, or possibly services you no longer need. You could then pour that money into other parts of your practice or your dental marketing strategy.
We Can Review Them for You
Do you need help with this? We understand! This is a busy time of year, between the holidays and patient's trying to use their dental benefits before they expire at the end of December. Our team can perform a detailed analysis of your vendors and your online footprint, so we can find out what vendors are serving you best, what services you're not taking full advantage of, and what you may not need at the moment. From there, our team would be happy to help you create a new marketing strategy for 2022, one that helps you attract new patients and enjoy renewed growth!
The Extras We Provide
We would also like to remind you that we also offer extras that could benefit your practice. In addition to creating custom websites with good UX (user experience) and organic, SEO-rich content, we can also assist with your social media. We have a free kit for those who carry a monthly SEO package that provides 15 or more posts per month that you can share, or that we can share for you. We also have a photo booth upon request. Our interactive features are also popular, which include payment portals, paperless signature forms, appointment request forms, and even a live chat and email sign up list! These features help streamline the appointment process, and allow you to instantly connect to potential patients.
If you have any questions, or if you would like a vendor review, then give us a call today!
Talk to MDPM Dental Marketing Today About Your Website Extras
Our team wants to make sure you're getting the most from your investment in 2022! If you would like to learn more about assessing your dental practice before the year ends, then MDPM Dental Marketing in Dallas, TX by calling us at 972-781-8861 to meet with our team.