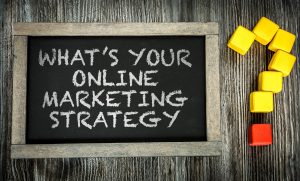 The right approach to online marketing has been important for large and small businesses for many years. While the need to be visible and appealing in digital spaces has been a longstanding concern, the "right" way to approach SEO and online marketing has changed over time. Thanks to improvements in website technology, and a number of updates to search engine algorithms, you may have trouble reaching people online in 2020, even if your efforts have been successful in years past. As a result, you can become harder for people to locate, which can make it difficult for you to bring in new patients. Because we keep up with changes in the world of SEO, we can help you become – and stay -current with important online marketing trends.

Are You Following An Outdated Online Marketing Strategy?
Simply put, you need to be present online if you want to reach people who turn to the internet when looking for services like dental care. However, you may have found that your once-helpful website is no longer serving you well when it comes to attracting new patients. If your website has not changed (or if it has not changed enough to stay competitive with other practices in your area), you can become harder to find on search engines like Google. This is because your site can lack important technical features that make pages easier to index, or because it feels less appealing to those who do find it.
Your online marketing strategy, like your website, should stay current with the times. Changes in search engine algorithms have made it difficult for pages to remain visible with link usage and keyword usage alone. The plan you put in place to market yourself online may not be effective against updated SEO strategies.
Focus On More Than Just Link Building And Keyword Usage
In the past, you may have been told to prioritize links and keywords to reach better rankings in important Google search topics. Both have value today, but people who concentrate on adding as many links and keywords as possible can find that they no longer have an easy time reaching the first page of SERPs (search engine results pages). While you should not write these off as ranking factors, you should take a more up-to-date approach to employing them:
You should look at links and keywords as beneficial for appearing in the appropriate search queries. Search engine algorithms have become more effective at judging a site's potential for satisfying users' questions, but they remain focused on determining when a page might be relevant. The right keywords can be particularly important for making sure you are showing up in the right search topics.
You should NOT think of links and keywords as your ticket to the top of the relevant SERPs. The right SEO strategy should emphasize site content over the volume of  links and keywords featured in a page. Google wants its users to have their questions answered as quickly and easily as possible. Through a number of algorithm updates, they have become more effective at determining if a link is going to be informative and well-received.
The Connection Between Site Content And SEO Success
The site content that you share can cover your different services, speak to concerns and questions that patients might have, and generally help people see the value in visiting your practice. Google and other search engines have become increasingly concerned with the value and originality of site content, which means you should be more concerned, too. With this in mind, we can help you see more success with organic SEO. Organic SEO efforts focus on the quality of a website, and its content, in order to boost link rankings. If you can provide a site that Google wants people to find, you can enjoy visibility and increased traffic without taking on costs connected to pay-per-click online marketing strategies.
An Outdated Or Unattractive Site Can Keep People Away
Google has made mobile-first indexing a priority, which means you should make your website's mobile function a priority. A modern site design should be responsive, attractive, and easy to use on different screen sizes. We can update your digital presence in order to provide you with a responsive site. This refers to a site that can adjust automatically between desktop and mobile/tablet users. This is an elegant and effective way to make sure your site is not hurt by Google's evaluation of your pages for mobile users.
Mobile-friendly updates are not the only design change that you should worry about. In addition to being outdated, a site that is not ADA-compliant can be vulnerable to challenges. To make the most of online marketing in 2020 (and beyond), it may be past time you took a hard look at the design of your website!
Are You Prepared To Address Technical Problems With Your Site?
In addition to helping you update your site for ADA compliance and mobile users, we can help you stay visible and helpful online by addressing technical problems. If potential patients are running into bad links, enduring slow load times, or encountering duplicate information, they may decide they are better off looking for a different dental practice than making an appointment with you. Remember, your site is likely going to be the first interaction people have with your practice, which means a positive experience can be valuable. Technical problems can also hurt your ability to maintain advantageous rankings in the right search topics.
While we can help you take on the technical challenges that come with managing a website, we can also help you recognize when it might be time to replace your old website. As websites age, and struggle to keep up with new technology, they can become slower, while also being harder to update. A new website can help you regain your footing when it comes to digital marketing, which means you can have an easier time attracting new patients!
MDPM Consulting Can Help You Support Your Practice With A Smarter Online Marketing Strategy
At MDPM Consulting, we are ready to help you confront online marketing challenges in 2020 and beyond! We readily take on the many challenges associated with modern SEO, and we can make sure your practice is enjoying the benefits of maintaining a digital presence. To find out more about our services, please call MDPM Consulting today at 972-781-8861.