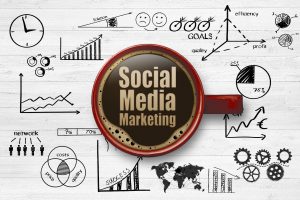 Have you considered Instagram's potential for helping you attract more patients to your dental practice? For many people, this social platform is a way to share photos and videos, as well as a way to keep up with others. With that said, Instagram's popularity, particularly with younger users, has made it an attractive outlet for digital marketing work. While much of our SEO support for clients is linked to website management and content creation, we are prepared to help you make better use of social media to promote your dental practice. In addition to using social platforms to help share content that you promote on your site, we can share attractive images and captions that capture the attention of users. Simply put, when you have active and engaging social media platforms working for you, it becomes easier for you to reach people in your area searching for dental care!
Instagram And Other Social Platforms Give You New Spaces To Promote Your Practice
Instagram's layout is image-driven, and optimized for people using mobile devices like phones and tablets. The heavy use of images makes it easy for users to casually scroll from one post to the next, and hashtags allow people to quickly find content that might be of interest to them when they open the site (or use the app). In addition to a wealth of personal profiles on the site, businesses in a wide array of fields have made the move to Instagram, where they can share promotions, information, and office updates.
Your dental practice can make smart use of Instagram in many ways. Informative posts, updates about your practice, and personal posts can all be beneficial when they are well-made, and shared at the right time. The activity you maintain on social networks can be good for attracting new patients, but it can also be a good way to strengthen bonds with your current patients.
Is Your Current Social Media Presence Actually Helping You Attract And Maintain Patients?
Ultimately, your goal in maintaining an Instagram page should be to support your practice. For general SEO marketing, the value of site content has become increasingly important. You should also take an interest in sharing quality content on social media. Posting without a plan, or hosting a site without making updates, can quickly drain away the benefits of having a profile on Instagram (or any other social network). You want to make posts that communicate the value of your services, but you also want to maintain a friendly tone.
One thing to remember is that people can be quick to share and comment on content they like on social media. Instagram, Facebook, and Twitter all make engagement relatively easy for users. It can be easy to fall into the mindset that your online marketing efforts are intended for people who have yet to visit your practice. For social media marketing in particular, you can extend your reach by producing content that appeals to existing patients and new patients alike. Of course, with so many personal and business accounts operating on social media, you have to find ways to make sure your posts are grabbing people's attention when they scroll through their timelines!
Creating Informative And Attractive Posts
While it seems safe to assume everyone wants to share interesting content on Instagram and other pages, it can be difficult to know what makes content "right" for your account. In order to help you improve your social media marketing efforts, we can provide you with attractive, informative posts that can keep people engaged. By sharing useful information in these posts, and featuring relevant hashtags, we can make posts easier to locate for people who are looking for dental care in your area. We can also keep the tone of posts fun, so people feel more interested in interacting with them. If you have personal content that you want to share, we can help you create more effective posts so that they have a greater reach!
The Importance Of Consistency And Timing For Social Media Marketing
What you share on Instagram certainly matters, but the content itself is only part of an effective social media marketing strategy. The consistency of your online activity, along with the timing of your posts, can be important for your overall visibility. We can provide support in these matters, making sure posts are happening regularly at times people are more likely to use social media. Even if you are comfortable making and sharing content, the pressure to fit your output around a certain schedule can quickly frustrate you. With our support, you can look forward to the benefits of an active and smartly-curated Instagram profile without sacrificing time and energy that can go toward your dental practice.
Social Media Support Is Part Of Our Larger Approach To Boosting Your SEO
Online marketing can cover many different concerns. Your social media activity is an extension of your online marketing, as is any effort you put into cultivating more positive online reviews. The simple act of maintaining a website for your practice can come with more demands than you expect, too. After all, your website requires new content, technical support, and regular design updates. When we provide SEO support to our clients, we are prepared to take on the many branches of online marketing that can benefit you. You can have an easier time keeping up with SEO when you are not relying on multiple services, and you can appreciate our ability to coordinate an approach to digital marketing for your practice.
MDPM Consulting Can Help You Use Instagram And Other Platforms To Reach More People!
By providing support on Instagram and other social media accounts, as well as your website, MDPM Consulting can help you see real value in digital marketing! We provide organic SEO support that can make your digital spaces more useful to your practice, and we can help you take on the technical challenges that accompany online activity. If you are read to take advantage of modern SEO efforts, please contact MDPM Consulting today at 972-781-8861.