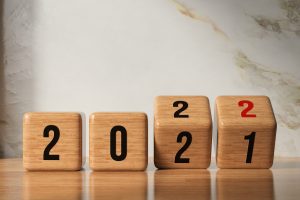 2021 looked like the end of the pandemic, but now many cities are deciding whether to shut down again in light of the Delta variant's spread. In light of this uncertainty, you may need to make some major changes to your marketing plan before 2022. In today's blog, MDPM Dental Marketing discusses how we help offices reach their patients, and what can be done to bring in new patients even amidst a continuing pandemic!
A Look at Your Current Needs
How well is your current plan working? Are you reaching your preferred client base? We can help you find out! Our team can look at your current online footprint to assess your marketing plan's successes and failures. This process lets us find out what aspects of your marketing needs to be overhauled or stopped, and could find out what areas you need to expand. People in your community need to know you're open and ready to help them, and that you're taking steps to keep them safe from COVID-19 when they undergo treatment. With reputation management and social media strategies, and a fully-responsive website and blog schedule, you can get the word out quickly and efficiently.
Do You Want to Open a New Practice?
Do you have plans to make major changes to your practice, from offering new or updated services, or possibly opening a new practice? If so, now is the time to start working on this process in earnest! 2022 is right around the corner, so making plans and strategies to spread the word about your new office or what changes you made could make a huge difference in 2022.
Custom Websites, Blogs, and More
When we create a new site for you or overhaul your current one, we can offer a fully-responsive website that works great on multiple device and screen sizes. Each is created following strict SEO and UX standards, and is fully compliant with web accessibility guidelines. They look and function great, which makes a huge impact on whether someone is willing to make an appointment with you over a local competitor. We could offer a blogging plan with new and original content, as well as newsletters and eblasts. All content we create will also belong to you!
If you have any questions about overhauling your social media and marketing plan before 2022, then contact our team today.
Talk to MDPM Dental Marketing About Your Options
Our team wants to help your dental practice continue to thrive, even in these uncertain times. If you want to find the right strategies to help attract new patients, then contact MDPM Dental Marketing in Dallas, TX by calling us at 972-781-8861 to meet with our team.