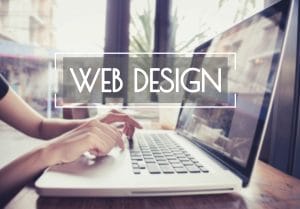 Any extension of your practice is a reflection of your practice. You want your waiting area to be inviting, and you should make sure the reminders you send to patients are eye-catching, easy to read, and friendly in tone. Are you putting that same thought into the design of your website? If someone finds you on Google, and feels unsure about you because your pages appear out of date or unattractive, you can lose out on a potential patient. We can help you make important changes to your website in order to make a better first impression! Our goal is to do more than just make your pages more attractive, though that is certainly a priority. We also understand the importance of designing with SEO factors in mind, and the need to make your services and expertise clear to potential patients through your design.
Is It Time To Consider A Change To Your Website Design?
Is your site design starting to show its age? Typically, a site's life cycle is three to four years. If other practices around you have made improvements to their digital spaces, they can have an important edge in attracting people looking for dental care online. An outdated design can reflect poorly on your practice, and give people a negative impression. 
Design improvements are more than just a matter of esthetics. If your pages are not mobile-friendly, or if it is difficult to navigate from one link to the next, people may not be able to locate all of the information they are looking for…until they go to another website. As part of our efforts to boost your SEO, and help you reach people online, we can talk to you about the many benefits that a new site design can provide.
Creating A Design That Makes Your Site Easier To Navigate
One of our goals in creating a new site design is making your pages easier to navigate. After all, you want it to be as easy as possible for someone who clicks one of your links to find your contact information, and learn how they can make an appointment! We stay current with trends in web layouts, and we can recommend improvements that benefit your site's form, and function. Improving your site design can also help you make certain that your pages are easier to navigate for users on desktops and laptops, as well as for anyone who looks at your site on a mobile device.
Providing A Design That Best Represents Your Practice
If you are proud of the work you do at your practice, you should be eager to help other people learn why! As we work with you on your new design, we can talk to you about featuring your experience, your team members, and the services you provide for your patients. You can also create spaces that highlight your commitment to modern dental care, or the amenities you provide in order to create a friendly office atmosphere. We can even help you find space to share patient testimonials, and examples of your successful treatments! 
When you think about your website as an extension of your physical office, you can focus on more than just making your digital spaces attractive. A new website design can create more opportunities to let people know what makes your practice special, and sets it apart from other dental offices in your area. 
Making Your Site Mobile-Friendly
Google has made a commitment to mobile-first indexing, which should be a priority for anyone with an interest in online marketing. What this means is that when your links are indexed by the search engine, your mobile experience is being examined. We provide our clients with responsive sites – this means that your pages can adjust to fit the screen of the user. Because of this, your new site design will optimize itself for both desktop and mobile users, so you will not need to worry about creating a separate experience on mobile platforms. In addition to preparing you for mobile-first indexing, this can lead to site consistency, and a better experience for visitors on all platforms! 
Is It Time To Create A Brand New Website?
Instead of trying to implement a new design on your current site, you may be ready to replace your old website with a new one. We provide custom websites that feature modern designs, and important technical features that make your digital presence more SEO-friendly. Of course, we are also ready to design brand new websites for new practices, or for existing practices that are expanding. A new page can also be developed to highlight a focus of your practice that you want to promote heavily, so you can attract new patients who might benefit from this work, while still having a digital space for your other services. 
We Can Also Support Your Site After Your Design Changes Are Complete
We do more than just build and redesign websites! We provide SEO support that can help you see sustained benefits from your online activity. We can provide original, quality content for your website on a regular basis. These posts allow you to include important keywords and links, but they also create user-friendly information that can be vital to your sustained SEO success. As Google and other search engines have improved, they have become more capable of evaluating a site's value for visitors. By regularly sharing original content on your site, you can demonstrate your value for users, and see your links rank more highly in relevant searches! 
We can also talk to you about reputation management, which can help you encourage people to share more positive reviews about your practice online. These enthusiastic posts can have a meaningful impact on your ability to attract new patients. In addition to providing content for your website, we can give you visually engaging and informative content to share through social media, so you have another important channel where you can engage with current and potential patients.
MDPM Consulting Can Provide The Right Website Design Improvements For Your Practice
MDPM Consulting has extensive experience working with dental offices interested in better online marketing results. As part of our commitment to helping clients in the dental field, we can help you implement important site design changes that boost your SEO, and act as a better reflection of your practice. If you want to learn more, please contact MDPM Consulting at 972-781-8861.