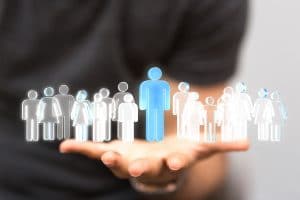 The beautiful thing about the social media audience that you build for your brand is that it is unique. It's an audience of real people with preferences, and when you cater to those preferences, you can engage that audience and steer them toward action. However, when you rail against those preferences, you may turn off your audience. It's important to know who you're reaching on social media so that you can give them what they're looking for. Here's how you can optimize your social media content for your audience.
Make Sure the Content You Create and Share Is Personalized
Your social media audience is specific to your brand, which means that it has preferences. You should make sure that the content you're creating is personalized to the type of person digesting it. That means giving your audience relevant information, and communicating in a tone that matches the brand of your business. Generalized ad-speak is ineffective on social media. Save your advertising content for advertising channels. Social media is your opportunity to create organic growth.
Focus on Creating Original Content for Your Audience
Going hand-in-hand with the personalized content point, make sure that the content that you create is original. Curating content is part of many balanced social media strategies, and it does have value. However, to avoid sharing content that is stale or unoriginal, you should focus on creating your own content. Who are you as a brand? What do you bring to the table for your customers? Answers to these questions can inform the type of content you create. Creating that content yourself will prevent you from appearing hack.
Use Strong Visuals as Part of Your Social Media Content Strategy
While every audience is unique, there are certain unifying principles across all of social media. Perhaps chief amongst all of those principles is our love for visuals. People like having something visually stimulating to digest as part of their social media content. That means that you should focus your social media content strategy — whatever the nature of the strategy — around strong visual content. Strong visual content can include graphics, photos, and videos. Make sure that the visuals you create are well-designed, and that your photography is high quality.
MDPM Consulting Can Help You with Your Social Media Content Strategy
Social media content is an animal all its own. If you're managing a business, it's likely that you don't have the time to manage social media accounts effectively as well. MDPM Consulting can help. We can create a social media content strategy, and then create the original content that adheres to your plan. Learn more about social media strategy by contacting MDPM Consulting in Dallas, TX at 972-781-8861.