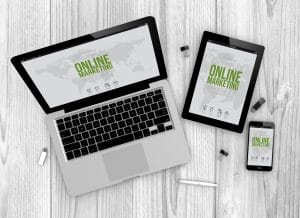 Google and other search engines are continually looking for ways to improve the experience users have on their sites. If you want your website to have value for your dental practice, you need to pay attention to how these updates affect SEO, and make sure you are not losing visibility because of these developments. Google first published the term E-A-T (Experience, Authoritativeness, Trustworthiness) in 2014, when it released its search quality guidelines. The acronym refers to three factors that Google takes into account when reviewing sites, particularly those sites that are concerned about a person's health or financial well-being. As a dental professional, you can be understandably confident in your expertise, the accuracy of your knowledge, and your trustworthiness. With that said, your SEO success can depend on how effectively your site can be evaluated for these traits. In addition to providing important technical SEO support, we can provide valuable site content that can boost your SEO, and help you organically showcase your E-A-T.
What Does E-A-T Stand For?
Simply put, E-A-T stands for Experience, Authoritativeness, and Trustworthiness. When it comes to website development and management, E-A-T concerns the efforts made to confirm that your website content, and your practice, have accurate and dependable information for visitors. These factors are not vital for every type of website on the internet. With that said, Google has made E-A-T more important when it comes to ranking pages that discuss medical matters.
E-A-T Is NOT Its Own Ranking Factor
One thing to understand about E-A-T is that it is NOT its own ranking factor. Links are not receiving set scores for E-A-T, and Google is not indexing pages with the goal of explicitly gauging these values. The role E-A-T plays in site rankings is indirect, meaning it influences the existing indexing process. It would be a mistake to believe this means that E-A-T is unimportant, particularly for a website that is concerned about oral health care and other medical matters. What it means is that the right website content should make your experience, authoritativeness, and trustworthiness clear even if it is not directly addressed.
Because E-A-T is not a distinct metric, your SEO is not something that you can boost in the short-term by taking steps to confirm your authority in the subject of dental health. If your site content is limited, if it is not clear, or if it is otherwise lacking in good information, the process of improving the value of your links may take time. Fortunately, these kind of improvements lead to organic SEO benefits that help you stay highly ranked, which means you can see lasting (and cost-friendly) benefits from your improvements!
E-A-T Can Be Particularly Important For Dental Websites
YMYL sites are sites that have information that can affect your finances, or your well-being. The acronym stands for Your Money, Your Life, matters people tend to take seriously! When it comes to websites that could fall into the YMYL site category, Google can be particularly concerned in gauging E-A-T. This does not mean you have a different SEO standard to follow than other pages. Just as there is no special ranking factor for E-A-T, there is not a separate algorithm being applied to your website that you need to know about. Traditional technical and content-based marketing efforts should still be followed if you want your site to receive higher placement in relevant search topics.
What Can I Do To Improve My E-A-T?
If you feel that your E-A-T is holding back your website, what can you do to make improvements? Making effective changes means more than just adding your bio and educational background to each link – while the right professional information can be valuable, adding it does not guarantee improvements. Because the "E-A-T score" does not exist, it can be difficult to directly judge how you are doing on this metric. With that said, we have experience working with dental offices throughout the country, and we have considerable experience boosting the SEO of websites. As part of our strategy to help you improve at digital marketing, we can provide site copy and website content that can lead to better rankings.
One thing to keep in mind when it comes to E-A-T is that these standards are meant to help Google identify misleading or untrustworthy websites that might mislead their visitors. In addition to only sharing accurate information, we provide original content that does not over-promise or confuse potential patients. It is hard to overstate the importance of the right content if you want to reach more people online. Copied, thin, or misleading material can ultimately hurt a practice's website in search rankings, and also create poor impressions with visitors.
The Long-Term Value Of Focusing On Organic SEO
You can safely assume that people who want to find a dentist in your area are relying on their computers, tablets, and smartphones to see who they should visit. If your website and social media are receiving poor rankings on Google and other search engines, you can have a difficult time bringing in new patients. Helping you establish your E-A-T can be important, but it is just one aspect of SEO that you should take into account if you are trying to grow your practice. We are prepared to help you set up a new website, or replace the one that you already have in place. We talk with you at length about your goals for your practice, your ideal site, and the type of patients you hope to attract. With modern site designs and the right technical information, we can provide a positive experience for your visitors, and make sure your links are easy for search engines to evaluate. What sets our approach to online marketing apart is our commitment to content marketing and organic SEO improvements. Our efforts to sustain your digital presence can help you earn high rankings on Google, which can be a cost-friendly way to maintain visibility over time.
MDPM Consulting Can Help You Increase The Value Of Your Digital Platform!
MDPM Consulting is ready to help you improve your website, and gain more value from your digital marketing efforts. If you have questions about E-A-T, if you are frustrated by your inability to raise your rankings in Google searches, or if you are looking for new opportunities to market your dental practice, we can help! Contact MDPM Consulting at 972-781-8861 today to learn how our organic SEO support can provide long-term value for your dental practice.