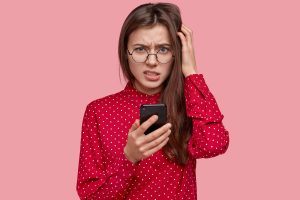 As a dental practice, reputation management is crucial. You want people to find positive information and reviews about your office, which encourages them to make an appointment. But what happens when someone leaves a negative review, or if a negative post always comes up when people Google your dental practice? MDPM Dental Marketing has a few tips for combating negative reviews in a positive way!
Don't Panic
Finding a negative story or review about your practice on the first page of a SERP can be scary! After all, this could potentially turn away potential patients, right? First, don't panic. Instead of trying to disavow the link to your business, or respond in a way that could mar your professional appearance, consider a content driven strategy. That is a key component of our approach to reputation management for our clients.
Try Not to Draw Attention to It
Instead of trying to fight fire with fire so to speak, we recommend instead focusing on putting your own story out there for people to read. Create new blog posts and social media content to highlight positive reviews, and encourage positive interactions with your new and current patients. Update your website with new pages and information. By doing this, you're putting out positive content that could push the bad reviews and stories further down the SERP. People rarely go to a second page of results, and often barely look past the first few items on the SERP, so you can essentially hide this negative story.
If there is a bad review, you should respond in a positive manner. Apologize for their experience, and extend an offer to contact you and make it right. Don't accuse them or try to downplay what they said. With a measured and positive response, you look professional, and they may even amend their review in light of this. Don't post about this negative content on your blog or social media, and don't draw attention to it outside of a calm response.
We can Help!
We've helped dental practices both big and small, as well as small businesses and nonprofit organizations, with their online presence. We have experience with a content-based reputation management strategy, which helps put your best face forward online and encourages people to seek treatment with your office. If you have any questions about these strategies, then contact our team for an initial interview! We can even offer a free assessment of your online presence.
Talk to MDPM Dental Marketing Today About Your Website

A focus on new and original pages and posts could be the solution your dental practice needs! If you would like to learn more about responding to bad reviews and content, then MDPM Dental Marketing in Dallas, TX by calling us at 972-781-8861 to meet with our team.