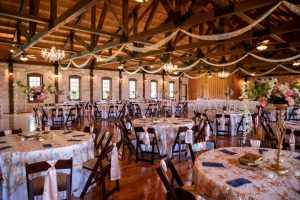 Happy Friday, everyone! Friday is one of our personal favorites at MDPM Consulting, because it's the day of the week that we put a client feature up on our blog! We get to work with amazing dentists from across the country, but we also work with clients in a variety of industries. This week's client feature gives special attention to a client who is up for a local award! Texas Old Town has established itself as a premiere wedding venue just outside Austin, TX. This awesome team is in the running for an Austin's Best of the Best award.
Texas Old Town Is a Wedding Venue and Planning Service
Wedding planning is typically a stressful affair, but Texas Old Town helps happy couples plan their perfect day at their four different venue locations. Located on 70 acres of land, the scenic surroundings of Texas Old Town create a stunning setting for special events. The team at Texas Old Town simplifies the planning process for clients by offering wedding planning services and flexible vendor options. With an extensive offering of options and an online pay system, Texas Old Town has made things easy for its users.
Texas Old Town Is Up for an Austin's Best of the Best Award
Austin is a thriving, competitive market, which means that winning a local award can do a lot for a business's reputation. Texas Old Town is eligible for an Austin's Best of the Best award, and we encourage you to help them out. We're nominating Texas Old Town for the Best Event Venue and Best Wedding Venue. If you'd like to do the same, you can follow this link to the nominations page. Click on Event Venue, then type in "Texas Old Town" as the nomination. Next, type in the personal information they request, and scroll down to Wedding Venue. Enter "Texas Old Town" again and submit your nominations!
Reputation Building Is Part of a Marketing Strategy
Building your business's reputation is a huge part of your marketing strategy. Of course you want people to know about your business, but you also want people to think highly of your business. Taking steps to build your esteem — like winning local awards — can increase awareness of your business. You can also manage your online reputation by encouraging clients to leave Google reviews and responding to your Google reviews. Obtaining Google reviews isn't as complicated as you might think. Your happy clients are often excited to do so on your behalf!
Build Your Reputation with MDPM Consulting
Establishing a strong reputation for your business is a matter of consistency. If you stay on top of asking clients for Google reviews and responding to Google reviews, you'll improve the online legitimacy of your business. We can help you. Talk to our team at MDPM Consulting in Dallas, TX at 972-781-8861 to get started.