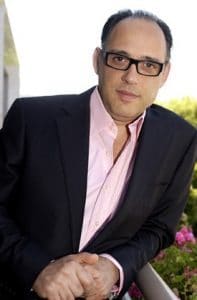 Yesterday was Thursday, so you know what that means! It's time for one of our weekly shoutouts on the blog! We work with fantastic dentists from around the country, so we make a point every Friday to lend a spotlight to one of these amazing clients. This week's client feature highlights a new website that we had the pleasure of developing for an El Paso dentist. We're pleased to be working with the mindful, helpful team at Sunny Smiles! This dentistry group exemplifies the type of personal care that keeps patients coming back to the office.
The Sunny Smiles Website Focuses on Routine Care and Appointments
The Sunny Smiles team cares deeply about patients, and makes a point to help them care for their teeth in the office and at home. As with any helpful website, your home page should be a declaration about who you are. The Sunny Smiles site includes an introduction about mindful brushing and home care. It also includes quick links that allow patients to make appointments, learn about financing information, and learn about the dental technology that Sunny Smiles uses to create a positive patient experience. Your home page should always serve as a concise introduction to your mission, and Sunny Smiles achieves that goal.
Sunny Smiles Utilizes Helpful Visuals to Guide the User
As you move deeper into the home page of Sunny Smiles, you'll see a list of features arranged in a unique way. Rather than simply listing the treatment options that Sunny Smiles provides, the website includes helpful visual illustrations that guide the eye and inform the user. Do you need root canal therapy? Will a dental implant rebuild your smile? These quick visuals can help users get to the information they're after faster, and it allows them to understand what these different kinds of treatments accomplish, whereas names alone can feel abstract.
Look for Ways to Improve the Usefulness of Your Website
Remember, when it comes to a website for your business, you want to make a strong introduction to potential new clients, but most importantly, you want users to find the information they need. Making information easy to find with the fewest number of clicks possible will help you improve the search rankings for your website. It's often helpful to enlist a pair of outside eyes to look at your website. Ask someone unfamiliar with your business to look at your website and find a specific piece of information. If it's not intuitive to use, you may need a new website design.
MDPM Consulting Can Redesign or Rebuild Your Website
Your business needs a functional, aesthetically pleasing website to attract new business, and we can help. MDPM Consulting specializes in marketing for dental offices. We can design a site that is easy to use, and one that gives new clients a strong first impression. Talk to the team at MDPM Consulting in Dallas, TX by calling 972-781-8861.