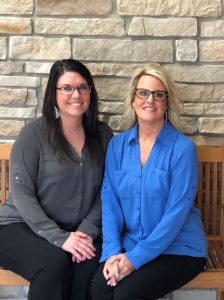 It's Friday, which means on the MDPM blog we get to combine our two favorite things: awesome clients and quality content! We aspire to help the best dentists from around the country attract more clients and better serve the ones they already have. With custom content, website builds, and SEO tactics, we help our clients succeed. This week, we're highlighting the fun that you can have with your spring marketing efforts. Often, simply paying attention to the calendar and your community around you is the best way to create content for social media pages and blogs.
Administrative Professionals' Day Was this Wednesday
This past Wednesday was Administrative Professionals' Day. Did you celebrate? Every dentist's office relies on a team (even a team of one) to keep the office running. Without administrative professionals, you wouldn't be able to provide the excellent care that you do to patients. One of our clients, Dr. Calcagno, created a nice Facebook post in honor of the occasion. In addition to being a positive gesture toward your staff, celebrating these occasions on social media gives your clients a sense of familiarity with your team, which leads to a better experience in the office.
Have Fun with Your Spring Content Calendar
If you ever feel short on ideas for fun content choices, look at the calendar for inspiration. Creating timely content that your audience relates to is most of what makes social media successful. The Cosmetic and Implant Dentistry of Kansas City team gave an Arbor Day nod on their Facebook page recently. It can be as simple as looking at what's going on around you. Social media content should rarely — if ever — be a hard sell of your services. You should determine how to engage your audience and build trust through these channels.
Using a Social Media Kit Can Help with Content Planning
Even with the aid of the calendar, sitting down and attempting to create social content every day can be exhausting, and can lead to inconsistency. Instead, you should develop a content calendar to keep your content voice on brand and help you stay ahead of schedule. A social media kit can give you content ideas while allowing you to map out your content schedule before the month begins. You'll feel much better about the state of your social media pages when you work ahead.
MDPM Consulting Creates Monthly Social Media Kits
We are a marketing partner for dental offices across the country. If you need help planning your office's marketing schedule, talk to our team. We can provide you with a monthly social media kit to give you ideas and content, ready-made for your pages. Take charge of your office's marketing with a strong gameplan. To learn more about how MDPM Consulting can help, contact the Dallas, TX office at 972-781-8861.