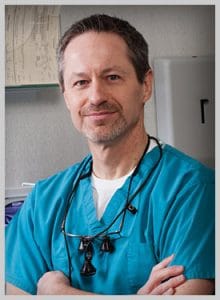 It's Friday, and that means we're excited to give a shout out to one of our amazing clients. We are fortunate enough to work on behalf of so many amazing dentists from across the country, so of course we want to give them some recognition. This week's client feature gives a nod to our client in West Allis, WI, Michael Flynn Dentistry. Michael Flynn and his team offer advanced dental care with a focus on holistic health. In addition to being an excellent dentist, Dr. Flynn's team uses innovative social media tactics to help increase online engagement.
Michael Flynn Dentistry Offered Gift Cards for Reviews
Online reviews are incredibly valuable for your dental practice. Positive reviews can increase your online reputation, and a high volume of reviews bolsters your business's credibility. The Michael Flynn Dentistry team took a unique approach to encourage patients to leave reviews. The office held an internal contest over a 2.5 week period. During the contest, staff members reached out to patients to ask them to leave reviews about the practice. For every review left, that staff member received a $5 gift card of their choice. Additionally, patients who left a review also received a $5 gift card. This is a great incentive to help encourage reviews.
Dr. Flynn Focuses on Quality Care, Which Is Reflected on His Website
Dr. Flynn strives to give patients the best possible experience when they receive care at his dentistry. Procedures like dental implants can truly change a patient's life. Dr. Flynn has taken numerous continuing education courses in dental implants both domestically and abroad. These courses help him provide a higher level of care to patients, so he has included that information on his website. There is also a page about Dr. Flynn's philosophy and approach to dentistry on the website. Including these details and insights can help patients get a sense of what your dental practice is all about.
Your Practice's Online Reputation Matters
The online presence you create and maintain for your dentistry can play a major role in how easily you attract and retain patients. Your website functions like your business card, and if you want people to see that business card, you need a strong reputation. Asking your happy patients to leave you positive reviews can bolster your reputation and help other dental patients find you. If you manage a dental practice, think about the potential ways to can encourage patients to leave you reviews.
MDPM Consulting Has Tips and Tricks for You
We specialize in marketing for dental practices, so we're always on the lookout for helpful tactics that you can use to increase website traffic and improve your reputation. If you need help building your online reputation, talk to our team. You can learn more about MDPM Consulting's services by contacting our Dallas, TX office at 972-781-8861.