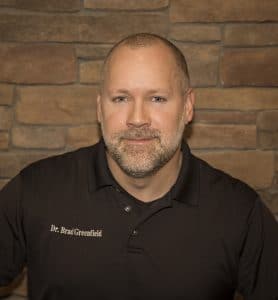 Friday gives us the chance to give a shout out to one of our amazing clients from across the country! We're so grateful to the outstanding dentists that we get to help, so each Friday we give one of them a shoutout on our blog. This week's client feature goes out to a dentist who just received a new blog. Dr. Greenfield and his team at Lake Orion Family Dentistry do amazing work for the citizens of Lake Orion, MI. This week, we want to call special attention to this practice's new website, and the outstanding service that they provide.
MDPM Has Worked with Lake Orion Family Dentistry for Years
We're excited to have redone Dr. Greenfield's website because we just get excited about website design in general (we're nerds about this stuff). We're also excited because Dr. Greenfield has been one of our clients for a long time. Dr. Greenfield has shown belief in us, and we've returned that belief in kind. It's an honor to help showcase such a talented and dedicated dentist. We love helping those who make a difference in their communities, and Dr. Greenfield is an emblem of that idea.
The Lake Orion Website Makes It Easy to Do What You Want
The most important thing that a website can do is help people find information that they need. That was our focus with the Lake Orion website rebuild. The top of the home page gives you a quick link to book an appointment. Many people who come to the site probably just want to book an appointment for a checkup, so it's important that they can do so. We also added a 3D office tour that gives new patients an idea of what the practice is like. Showing off your facility gives prospective clients a chance to see what an appointment will be like before they make one. This often leads to more comfortable, satisfied patients.
Your Website Should Show People What You're About
Your website is often your introduction to new patients or clients. When you want to attract someone to your business, you need to put your best foot forward. Your dental practice website should give patrons an idea of the services you provide and the care environment they will experience. You can make a positive first impression before patients even arrive at your practice with the right website design. This is the crucial first step in inviting new clients to your dental practice.
MDPM Consulting Can Design Your Website
If you want a stunning website that connects patients to the information that they need, talk to us. At MDPM Consulting, we specialize in dental practice marketing, so we can guide prospective clients to your business. Learn more by contacting MDPM Consulting in Dallas, TX at 972-781-8861.