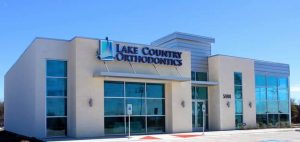 Can it really be Friday already? That's great news for us, because Friday is our client feature day on the MDPM Consulting blog! We get to work with fantastic dentists and orthodontists from around the United States, so each Friday, we like to give one of our clients a shout out. The subject of this week's client feature recently celebrated its 10th year as a practice, which is an awesome achievement! Congratulations to the wonderful team at Lake Country Orthodontics. The celebration is well deserved for this Fort Worth-area practice.
Lake Country Orthodontics Is Celebrating 10 Years with a Promotion
The team at Lake Country Orthodontics has made its reputation as a cutting-edge practice that serves patients of all ages by providing a welcoming environment and embracing new technology. It's that commitment to patients that sets Lake Country apart, and the practice is staying true to its roots by offering new patients 10% off their orthodontic treatment as part of an anniversary celebration! Running these types of promotions and inviting patients to celebrate with you is a great way to endear yourself to new clients.
The Lake Country Orthodontics Website Matches the Practice's Esthetic
Lake Country Orthodontics is all about using modern technology to give patients highly customized care. The practice's website captures this idea perfectly. On the home page, you'll see a beautiful video that features footage of patients going through the treatment process. As a new or prospective patient, you get to see the inside of the practice, so you'll have an idea of what to expect when you arrive. You also get to see some of the advanced tools that the practice uses to provide high quality care. Finally, you'll also get to see some of the staff members in action.
Introducing Yourself Online Helps Patients Get to Know You
Your website is your practice's business card. You should use this tool as an opportunity to introduce yourself to a new patient. If a prospective patient can visit your website and get a true sense of what a visit to your office will be like, they'll feel much more comfortable about making an appointment. Choosing a dentist or orthodontist for yourself or your family is a major decision, and one that people want to feel good about. It's your job as the manager of a practice to make sure that your message comes across clearly.
MDPM Consulting Can Help You Introduce Yourself
Managing a dental or orthodontic practice takes tons of time and energy. If you need help managing your online presence, MDPM Consulting has the expertise. We specialize in dental practice marketing, and we're prepared to help you make a strong impression with patients online. Learn about all of the tools we have available by contacting MDPM Consulting in Dallas, TX at 972-781-8861.