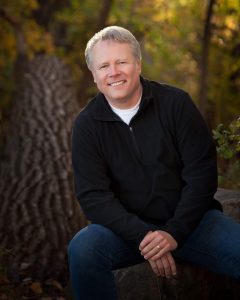 It's Friday! After a week off, we're more-than-ready to give a nod to one of our amazing dentistry clients. We have the distinct honor of working with so many amazing dental professionals from across the country, so of course we want to give a shout out to these hard-working folks! This week's client feature takes us to South Dakota where a long-time client of ours has just upgraded his website. Hillsview Dental is a high-quality dentistry for patients of all ages. The practice's new website puts that on full display.
A Banner Video on the Hillsview Dental Home Page Stands Out Right Away
The first thing you'll notice about the new Hillsview Dental site is the incredible video at the top of the home page. This video gives you a view of the practice, where it's located, and the team members who work there. Having this video on the home page accomplishes so many of the goals that we encourage clients to set for their online presence. As a potential patient, if you watch the video, you'll already have a sense of where you're going and what you can expect when you get to the office. This is comforting for new patients!
The Rest of the Hillsview Home Page Answers Key Patient Questions
In addition to a visually pleasing video, the Hillsview Dental home page layout has been constructed to answer common patient questions. Underneath the video, you'll find a "who are we?" section, in which you can learn more about Dr. Criss and the philosophy behind Hillsview Dental. Beneath this section are some of the treatment highlights that the practice wanted to call out — "what do we do?" At the bottom of the page is a live link to a map, answering the  patient question, "where are we?" By using your site design to answer a patient's questions, you increase the efficiency of your website, boosting its SEO.
Testimonials and Patient Forms Sections Are Nice Touches
Dr. Criss and the Hillsview Dental team have cultivated a strong reputation with their quality care, and they use their website to call attention to this fact. If your patients think highly of you, consider sharing that via a testimonials page. Including a patient forms page is another beneficial move. If patients can complete pre-visit paperwork before they arrive, it will create less work for your office staff. Your patients will appreciate this expedited process as well.
Let MDPM Consulting Execute Your Website Redesign
Updating your online image gives you a fresh look and feel that reflects your practice. The Hillsview Dental facility is beautiful and the staff is friendly — the website now puts those facts on full display. If your practice website could use a redesign, talk to our team at MDPM Consulting. We can design and implement a new website layout that improves the esthetics and efficiency of your site. Learn how to upgrade your online presence by contacting MDPM Consulting in Dallas, TX at 972-781-8861.