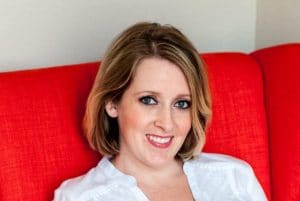 Happy Friday! It's time to get ready for the weekend, and what better way to do so than with a client feature? For years, the team at MDPM Consulting has had the fortune to work with talented dentists from across the country. Each week, we like to give a special shoutout to one of our clients. This week's client feature highlights the Healthy Smiles Family Dentistry practice in Houston. Dr. Vlachakis and her team use a caring approach and advanced dental technology to deliver excellent care. We had the pleasure of creating a new website for this practice!
Healthy Smiles Family Dentistry Offers Individualized Care
The care experience for patients is important to Dr. Vlachakis and her team. The members of this practice make a special effort to get to know patients on a personal level so that they can provide the best care possible. To compliment the in-practice experience, the Healthy Smiles Family Dentistry website has sections where patients can review practice policies and insurance information. There's also a page where patients can learn more about Dr. Vlachakis. The more informed patients are before their first visit, the more comfortable they will feel during the appointment.
Dental Technology Is a Focus for Dr. Vlachakis
In addition to the human element of care at the dental practice, Dr. Vlachakis also embraces advanced dental technology to provide a quality experience. Advanced tools increase precision and reduce recovery timetables for many treatments. The Healthy Smiles Family Dentistry website also includes a page that explains all of the dental technology that Dr. Vlachakis and her team utilize. Patients can educate themselves on practices like ultrasonic scaling, the use of intraoral cameras, and dental lasers. Understanding the value of these treatment options makes patients more likely to choose the practice.
Does Your Website Make a Strong Introduction
Your dental practice's website is the most valuable marketing tool that you have. When new patients are searching for a dentistry, they'll likely use a search engine. Where you rank on the search results page, the type of online reviews that you have, and the design of your website all play a major role in how likely a new client is to select your practice. Your website should be easy to use, and it should explain clearly the focus of your practice. Making a strong initial introduction will attract more patients to your office.
Let MDPM Consulting Design Your Website
We understand the value of your dental practice website — it's our specialty! If you need a website that makes a positive first impression, talk to our team. MDPM Consulting is happy to help your website come to life. Start speaking with the MDPM Consulting staff in Dallas, TX by calling 972-781-8861.