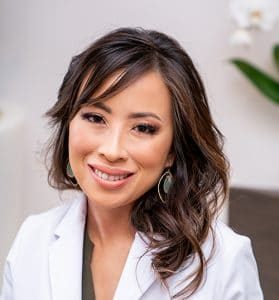 Happy Saturday to all! That's right, we've reached the end of the week once again, which means it's time for a client feature. We get to work with incredible dentists from around the nation, and it's our privilege to give one of them a shout out each week. This week, we're giving a nod to one of our longtime clients who does great work in her community and just received an updated website. It's time to meet Dr. Truong and Viva Dental. Congratulations on the new website!
Dr. Truong Is a Champion for Give Kids a Smile in Dallas
Dr. Truong is an experienced dentist with a dedication for enriching the lives of her patients. She particularly enjoys working with younger patients, because it gives her the opportunity to help shape their dental care habits at home. It also allows Dr. Truong to create a positive association with the dentist by removing the more clinical aspects of care and engaging patients. Dr. Truong participates in the Give Kids a Smile event in Dallas every year, offering complimentary dental care to members of the community that can't otherwise afford it. Since it's National Children's Dental Health Month, what better time to recognize Dr. Truong?
Dr. Truong's New Website Highlights Her Practice and Its Services
Dr. Truong's practice is comfortable and inviting, so it's important that her website captures that idea. Your website is like a business card for new clients, and you want to show them what you can do. With visuals on the website, patients are introduced to the fun, welcoming environment inside Viva Dental. It's clear that this isn't an average dentist's office experience. The homepage also highlights some of the notable services that Viva Dental provides, so prospective patients can easily find what they're looking for.
The Website Also Introduces Patients to Dr. Truong and Her Staff
In addition to introducing your patients to the care environment and services that you provide, your website should also introduce patients to the staff. When patients get to know your team better (and vice versa), the care experience improves for everyone. The Viva Dental website includes a bio section on the homepage. It also includes videos that welcome patients to both locations in the metro area. With her website, Dr. Truong is able to create a positive, inviting impression before patients ever visit the practice.
MDPM Consulting Can Design or Rebuild Your Website
Does your website accomplish everything it needs to? If your site design could use an update, talk to our team at MDPM Consulting. We can offer a redesign of your website, or rebuild and optimize your website completely. Learn more about our services by contacting MDPM Consulting in Dallas, TX at 972-781-8861.