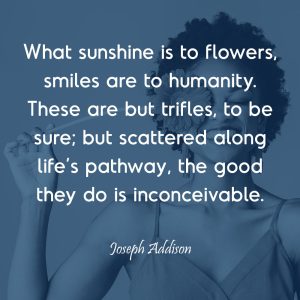 Your dental practice needs a custom website and an organic SEO plan to improve discoverability and reach new people. But you also need to be active on social networks, including Facebook, Google My Business, and even Instagram and Twitter. In today's blog, MDPM Dental Marketing explains how these help you connect with patients and attract new clients, and how we can help you manage your pages with ease!
Connecting with Your Patients
With your social networks, you have a way to stay connected with patients, as they see you pop up in their feed. This engagement keeps you fresh in their minds, and could make it easier to comment and share content with you. Connection not only helps with patient retention, but could be a way to gain new patients as well. In addition to our website and SEO services, we can claim and manage your pages. We ensure consistency with your logo and branding, and make sure you're maximizing the potential of these pages. This is already included in our mothy plan at no additional cost, so you don't have to pay an outside company, or try to handle this yourself when you have important office-related tasks to focus on.
Our Social Media Kit
The image on today's blog is actually from our November social media kit. This is a free service we provide for our clients who carry a monthly SEO package, or we could provide this a la carte for interested offices as well. Each month, we send you 15 or more posts with dental health facts, holiday information, and with fun engagement posts like quotes and jokes. You can share these as you want, or we can schedule and share them for you. These help provide new content for your pages, to stay connected with your patients and to encourage engagement with them. We also have a photo booth too, in which we send your practice a backdrop and fun props to create photos you can share!
Customized Calendars
You're not limited to the kit either! We're happy to work with you to create and share custom content. We can share milestones from team members, or help raise awareness of upcoming deals or specials. We've helped several clients build hype for Invisalign Day events or special offers on teeth whitening. We would love to talk to you about ways we can maximize your content on your social networks, and help you stay connected to your patients and hopefully, pick up a few new ones along the way. If you have any questions, then contact MDPM Dental Marketing today!
Talk to MDPM Dental Marketing Today

Our team wants to help maintain an active presence on your social networks. If you would like to learn more about how to help you stay connected with your new and current clients, then MDPM Dental Marketing in Dallas, TX by calling us at 972-781-8861 to meet with our team.