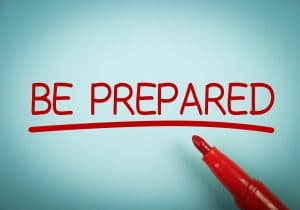 How are you doing? How's your family and your team?
This week brought more of the same. As always, if there's anything we can help you with, please don't hesitate to reach out so we can keep things moving forward.
Speaking of moving forward, NOW is the time to prepare for the future, specifically reopening your practice. Although we don't know when that's going to happen, I believe that it's time to talk about the solution instead of the problem. Let's set your practice up for success.
Here are 5 things you can do NOW!
Post on social media.
Social media is your friend during this time. It's a free, easy, and instant way to connect with your patients. The rules for social media success are simple: post often (every other day is perfect), keep it positive (nobody needs more COVID-19 news), and don't overthink it (a photo of your Zoom team meeting or how your team is passing their time in quarantine, or a video message from you to your patients is all it takes).
To make this easier, we've created a Special COVID-19 Social Media Kit that you can use on your own Facebook and Instagram page. Ask us about this kit!
Get the full scoop on this special edition of our monthly Social Media Kit in last week's blog, and reach out to us with any questions about how to utilize the kit.
And, remember, we are here to post anything (that's right anything) for you to your social media pages and/or website. Simply send over the photo/video/content with a little information about what we're looking at, and we'll write up a caption and post it on your behalf!
Let your patients know you're there.
Things are still up in the air, and you don't know your reopening date yet, but you can (and should) still show up for your patients. How? CALL them! It's important for your patients to know that you're there for them and that you're in this together. Nobody needs another COVID-19 email, but a personal touch in the form of a phone call can go a long way.
Let them know you'll keep them posted as you have new information and that you're looking forward to seeing them in your office very soon. If you'd like, take this opportunity to preview some of the health and safety precautions you'll be taking in your office when you start seeing patients again. But – most importantly – make that personal connection.
Make sure your web presence is up-to-date and ready to go.
Peruse your website and social media platforms, and let us know if any changes or additions need to be made. Are all of your services accounted for? Do you have new technology that you need to add? Have you had any staff changes? Is it time for new photos? Take a look and send us an email or give us a call so we can make these changes!
Also, has your estimated reopening date changed? Does the notice on your website and/or social media need to be updated? Let us know!
Invest in SEO.
No, we don't mean a monetary investment. If you're on a monthly SEO plan with us, things are moving forward as usual, but we want to make sure we're working to meet your needs. Once your doors reopen, will you need to fill hygiene, or do you have a long wait list? Are you more interested in attracting bigger cases to fill your schedule? We need to know these things so we can target the content we're producing for you even more than we already are.
On your end, come up with a list of stellar patients you can ask to leave a Google review for your practice. Google sees Google reviews as a SEO/ranking factor, and getting a steady stream of reviews (we recommend at least one per week) is helpful to your overall visibility and potential new patient conversion.
Have a game plan.
Specifically, a game plan for reopening. Give us a call or shoot us an email so that we can get you going with a personalized marketing plan for reopening your practice. This includes a complimentary newsletter series, a wait list feature built into your website (ask us about this!), website/social media/local listing updates, and more! Reach out, and let's get your personalized plan in the works.
Did you miss last week's email? Click here. As always, we're here to help, and we'll be in touch every week to make sure you know we're thinking about you. Please don't hesitate to reach out at any time.
Stay healthy,
Jill Nastasia
Founder & CEO, MDPM Dental Marketing