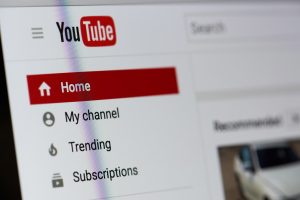 Wikipedia celebrated its 19th birthday this January. Not far behind it is YouTube, which will turn 14 years old in February. And for the longest time, Wikipedia was in the number one spot for organic visibility in Google's search engine results pages (SERP). But like anything older, it should not rest on its laurels. Something younger always appears, ready to take over. In this case, it is YouTube, which has passed Wikipedia for that top spot in Google's SERPs. This is big news for 2020 when it applies to SEO practices. So, what do you need to know about YouTube moving past Wikipedia in organic visibility?
Optimizing Videos For Google and YouTube
In addition to optimizing videos for Google, you will now have to do the same for YouTube's algorithm. However, this can be a challenge. Its algorithm functions one way for new videos and a different way for those that have been online for more than six weeks. And metadata, like descriptions, tags, and titles, is less important once more watch time data (the aggregate amount of time viewers watch a video) is gathered by YouTube. However, remember that you have to optimize for Google's search algorithm, as well. It can appear to be overwhelming, but here are some strategies to help you.   
Make Sure You Are Creating Great Content For Both Audiences
We all know that one of the best ways to attract and keep audiences and customers is to create great content. Have the answer they are looking for before they even know they have a question. 
This content should keep both Google and YouTube audiences in mind. There are differences between the two, but the biggest one applies to values, opinions, interests, and lifestyles. For example, YouTube audiences are two times more likely to adopt new products earlier than their friends or co-workers. Furthermore, that audience is usually made up of influencers, who are the people others come to for advice before buying anything. You will also want your primary audience to discover, watch, like, and share your content on YouTube before a secondary audience finds it on a Google search page. 
Be More Descriptive And Choose Your Images Wisely
As mentioned, Google and YouTube have different algorithms, and the latter's goal is to help people find the videos they want and to maximize engagement and satisfaction. There are a few ways you can do this. 
First, make sure you are doing keyword research to better understand what your customers want to see on YouTube or find on Google. Great tools to use are Google Trends and Keyword Tool. You want to ensure that you use phrases or terms that show up on both Google and YouTube.
Another thing you can do is to create video titles that truthfully represent your content and that they include relevant keywords in them. In fact, one study about YouTube SEO ranking found that a "substantially higher number of results (> 90%) included at least part of the keyword in their title," and that "most titles on videos ranking in the top 20 positions average around 47-48 characters, with the highest ranking YouTube videos having the shortest titles."
That same study discovered a positive relationship between ranking and broad match keywords. It is suggested that lengthy descriptions are better, but don't go crazy. The ideal length is between 200 and 350 words.  
Finally, tags and thumbnails are important. For tags, you want to use between 31 and 40 distinct ones. YouTube likes two-to-four word phrases, also, over single words. And while they don't affect ranking, having a vibrant thumbnail that represents your content is a great strategy for encouraging people to click on it. 
Decide How Long Your Video Should Be
Watch time is very important in YouTube's algorithm. While you may think that shorter is better because of our society's sometimes lack of attention, that would be incorrect. In fact, viewers appear to enjoy longer videos, with the top five ranked videos running each an average of 11 minutes and 44 seconds long. 
In addition to video length, you should work on building a subscriber base. These loyal viewers will help you achieve a higher ranking. And remember to engage with your customers and audiences via comments and other social media outlets.
Ensure That Your Content Is Well Organized and Programmed Correctly
One way to help your content appear in YouTube search results and its suggested videos list is to organize them based around a theme. Each theme can be its own playlist on your channel. This will help viewers discover and watch more of your content.
And remember to regularly release content. Keeping on a schedule helps retain your audience's attention. It will also affect YouTube's algorithm. Just like with other content you produce, programming videos is a good strategy to follow. 
MDPM Consulting Can Help You With Your Content Marketing Strategy
At MDPM Consulting, we can help you develop and retain customers and audiences by creating a digital, SEO-focused strategy and content-rich websites for your business or dental practice. To find out more, please contact MDPM Consulting today at 972-781-8861.