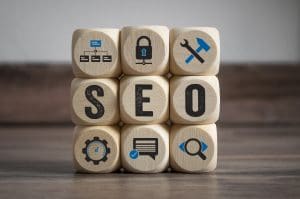 If you want to find information, if you want to locate a business, or if you just want to try a new restaurant in your area, you will likely seek help from the internet. When people in your area want to book a dental appointment, or try to understand why they have a problem with their tooth, you can count on them to go online as well. We help dental practices throughout the country achieve higher rankings online with marketing strategies that emphasize the importance of organic SEO. This approach is based on making improvements to your digital presence that make your links more attractive to search engines, which leads to more prominent and valuable rankings. If you are familiar with SEO, you may also be aware of other online marketing strategies, like SEM and PPC. With our support, you have a clear idea of what makes our approach different from these strategies, and why we so readily recommend it for our clients.
SEO, SEM, And PPC – What's The Difference?
While it is easy to see why businesses want to be online, and want the best possible search engine rankings, there is not a single approach everyone uses to boost their digital visibility. As you look into the world of online marketing, you can encounter the acronyms SEO, SEM, and PPC, though it can sometimes be unclear what makes them distinct. SEO stands for Search Engine Optimization; SEM stands for Search Engine Marketing; and PPC stands for Pay-Per-Click. While SEM may sound like an umbrella term for any approach to online marketing, it is actually linked closely with PPC, an approach to online marketing that depends on paying for top rankings on Google and other sites with search results pages. SEO is a distinct approach from this strategy, one that focuses on making your website more attractive to search algorithms in order to earn better rankings in relevant searches.
The Importance Of Understanding Online Marketing Strategies
As you look for support with online marketing, you should know what the marketing efforts you pay for will involve. When companies recommend PPC or SEM for the promotion of your practice, they can promise quick results, and the easy exchange of payment for enviable placements on SERPs (search engine results pages). The downside to this approach is that you can become dependent on the cost of paying for your link placement, and your lack of site changes may mean that people who do visit your pages are not interested in making appointments.
Our focus on organic SEO involves improving your website, delivering useful and original content that can target the right visitors, and incorporating technical information that helps Google and other search engines examine your links. With these efforts, your site can become more effective at persuading visitors to make appointments. We can also tailor our efforts in order to target people in your area, which means the site traffic you receive will consist of people who are actually in your area, and likely to contact you.
We Can Make Your Website More Attractive To Search Engines
One of the key benefits of organic SEO is its ability to provide sustained results. Google's algorithm updates have made their company more successful at identifying links that truly have value for visitors based on their search queries. One important development you should know about is Google's improvements in determining what user experience a page provides. We can update your website design, or replace your old website with a new one, so that you are not held back by pages that are hard to navigate, or pages with slow load speeds that can hurt your rankings. We also rely on both better content and technical SEO efforts to help Google and other search engines think highly of you. With the inclusion of meta data, we can help Google understand what your site provides people, and what search terms should include your links. Through our content, we feature keywords, location information, and relevant information that can keep users on your site.
Am I Limited To Just One Marketing Approach?
If you want to establish an approach to online marketing that provides long-term success, you need to think about your website's SEO. With that said, many people are still interested in PPC and SEM because they want to see a prompt increase in their visibility. We offer different client packages that provide different degrees of service for our clients. As we work out the right package for you, we can talk to you about using PPC and SEM strategies while working on your organic SEO. Temporarily relying on paid links while improving your site's value can help you reach people early, without stranding you in a situation where you have to continue paying for your links to sustain your online marketing.
Online Marketing Can Involve More Than Just Your Website
We take website development and maintenance seriously because your website is a reflection of your practice. You obviously care about making a good first impression on a new patient. Because so many people who discover your practice will locate you online first, you should think about how your pages reflect on you and your office! With that said, our approach to online marketing covers more than just your website. We are also ready to help you with social media marketing, which can help you communicate more effectively with current patients while reaching out to new people. Clients also rely on us for reputation management support, which will see us help you encourage more positive online feedback on important review sites.
Talk To MDPM Consulting About The Benefits Of SEO For Your Dental Practice!
At MDPM Consulting, we are excited to help our clients grow their practices with tailored online marketing strategies. We rely on organic SEO efforts because they have lasting value, and they make your website a better reflection of your dental office. If you have questions about organic SEO, and what sets it apart from SEM and PPC, let us know! To set up a consultation, please call MDPM Consulting today at 972-781-8861.