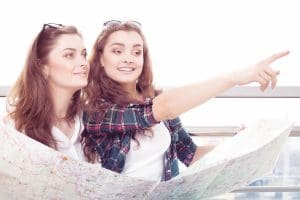 As you continue to have quality content added to your website in the form of keyword- and user-centered blogs, you have more links that Google and other search engines can find, and recommend. Every new post is a new opportunity to address an oral health matter that may be immediately relevant to someone in your area. Of course, for many people who find those links, the information on one page may address some of their concerns, but not all of them. Having a site that is easy to navigate can improve a user's experience, and keep them on your page. If your site is not as navigable as it could be, we can help you see how features like a site search bar can have real value for you. We can also discuss other website design improvements to make pages easier to locate.
Your User Engagement Can Impact Your SEO
Because Google wants users to be happy with the links they find during their searches, the search engine will use user experiences on your page to evaluate where you should rank in searches. Because of this, sites that previously relied solely on technical SEO features, heavy keyword use, and a high number of links, may find that they are no longer doing enough to rank highly.
The Right Design Can Make Your Pages Easier To Navigate
Ideally, someone who clicks on one of your links will like what they see enough to make an appointment with you. While your site can make a great case for your expertise, and your practice, it will be hard to convey anything to someone who leaves because they are unable to find a particular piece of information they want. A new website design can include features, and an improved layout, that will make your page easier to navigate, and better for users!
We Can Help You Keep Your Site Current, And SEO-Friendly!
A life cycle for a website tends to be three to four years. After this point, it can be time to think about a design update, or even a move to a completely new website. We can help you take on these tasks, so you ensure that your update is a success. We can also advise you on effective SEO features and strategies that can make your new site more effective at reaching people!
Talk To MDPM Consulting About Making Your Site Easier To Navigate!
If your site is out of date, it may lack features that people now rely on to navigate different pages. MDPM Consulting can help you make the right updates so that your site is more attractive, more user-friendly, and more beneficial to your practice! For more information, please contact us using the information listed below.
Should you be concerned about your website's current design? Contact us today and let us help! Email MDPM Consulting at info@mdpmconsulting.com, or call us at 972-781-8861.