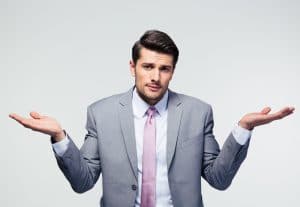 When evaluating your website, you can be focused on its presentation and content, but your main priority is likely how useful it is at reaching people. People who want to evaluate their site's effectiveness in this regard can turn to their Domain Authority score. Domain Authority (DA) is meant to be a measure of a site's ability to rank highly in searches. A good score can be reassuring, as it reflects that you are following effective SEO practices. It can also be worth checking where your site's score lands when compared to the sites of other dental practices near you. With that said, focusing exclusively on your score can be less beneficial than you might hope. If you want your site to attract more people, it can be smarter to work towards SEO improvements that focus on user experience.
How Concerned Should I Be About My Domain Authority Score?
While you might be happy to see a higher DA score, you should keep in mind that the score is not used by Google to determine where you should rank in relevant searches. In fact, you might be surprised to know that there are sites with low scores that still rank highly, while others with good scores can struggle with their placement on SERPs. While several factors can play into a score, the use of external links can end up playing a big role in your point total. If you want to see better results from your online marketing efforts, you can be better off ignoring changes meant to directly influence your score. Instead, turn your focus towards changes that are based around key SEO factors. When you start improving your SEO, you can see a bump in your DA score, despite the fact that your efforts have technically been focused elsewhere.
Paying Attention To The Right Factors Can Help You Reach More People
Keeping up with how search engines rank sites can be difficult, especially when Google updates often occur without clear details on what has changed. Instead of trying to stay on track with every little development, it can help to focus on the larger goal of Google and other search engines, which is to make the most beneficial links the easiest to find. While we can make sure your site has the right technical features to communicate with Google, we also take care to update your site with content that satisfies users' interests, which can offer important SEO benefits.
We Can Help You Make The Most Of Your Digital Presence
If you want people to find your practice, you should put serious thought into making yourself visible online. We can help you boost your SEO by offering support with your website design, technical updates, and by providing useful content. We can even help you reach more people through your social media accounts! By emphasizing improvements that focus more on user intent, we can make sure you continue to enjoy success with your online marketing!
MDPM Consulting Can Help You Reach More People Online!
MDPM Consulting can help you update your website, and your approach to online marketing. Our support can lead to better SEO, which can boost your DA score, and – more importantly – help you attract more patients to your practice! For more information, you can reach us with the contact information provided below.
Are you concerned about your Domain Authority score? Contact us today and let us help! Email MDPM Consulting at info@mdpmconsulting.com, or call us at 972-781-8861.