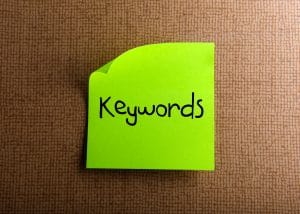 The properly developed keyword list can help you make sure that people searching online for dental care find your site. Establishing the right keywords will be important for your SEO efforts. When they are added, they make it easier for Google and other search engines understand what topics are closely associated with the content you put out, so it is easier to see how they might fit certain searches. We can help you boost your online visibility by establishing effective keywords. With that said, we can also help you take important additional steps to make sure your site is the right place for people who are performing searches for matters related to dental care. While keywords are important, Google's algorithm updates have become better at recognizing a site's value for users, so keywords alone can be insufficient for reaching more people.
The Relationship Between Your Keyword List And Your SEO
Choosing what keywords you want to focus on can help you boost your SEO, because you make it easier for Google and other search engines to recognize when your content can be most relevant to a user's search query. Using keywords that relate to dental work, and match the kind of terms people are likely to use when they perform a search, will be important. With that said, the path to better SEO calls for more steps than just setting up your keywords! Because sites are evaluated by increasingly sophisticated algorithms, you need to make sure you have original site content that truly provides useful information to potential visitors.
Using Keywords To Focus On Special Services
If you are trying to focus on particular services, or if you have a certain specialty you want to promote, keywords can be beneficial. You can put in terms that are centered around a particular area of dental care, or use common symptoms of issues you are ready to treat. By focusing on your specialties, you can make sure that you are reaching people who are more likely to request the kind of services you are eager to provide.
Better SEO Can Lead To Better Online Marketing Results
Your online presence should help you reach more people, and grow your practice. Your improved SEO efforts are important in this goal, as you can make sure you are easier for the right individuals to find when they are looking for smile care online. We can also help you make sure your website looks great, and we can support your social media, to further help you attract more people to your practice!
MDPM Consulting Can Talk To You About Creating The Right Keyword List
MDPM Consulting is ready to help you create an effective keyword list, boost your SEO, and reach more people! If you have questions about this, or any other matter related to effective online marketing, you can reach us by using the contact information provided below.
Are you benefiting from a properly developed keyword list? Contact us today and let us help! Email MDPM Consulting at info@mdpmconsulting.com, or call us at 972-781-8861.