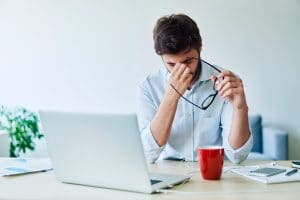 Recent troubles with Google's indexing may have disrupted your ability to reach people with your website. While the company recently announced that the matter has been resolved, past issues have been acknowledged as a potential problem, though the problem is something Google is addressing. The trouble with issues like this is that if something out of your control affects your site, and you are not aware anything has happened, your SEO can be affected. If a problem arises that you have to respond to on your own, being out of the loop can lead to continued problems. In addition to helping you follow smart strategies to boost your SEO, we keep up with online marketing matters, and your website, so we can help you recover when issues arise.
Your Site's Visibility Can Be Hurt By Google Troubles
Google's recent indexing issues created periods where many links became harder for people to find. Your site may have been affected, but you could have escaped unscathed. With that said, a problem that affects Google can leave you temporarily unable to benefit from online marketing efforts. Because people tend to trust their online searches for information, letting a problem sit unaddressed and unacknowledged can be an issue, particularly if something that goes wrong calls for a response from you.
Are You Ready To Respond When A Problem Affects Your Online Reach?
How prepared are you to address an issue with your website if one arises? Would you be able to respond quickly, and make sure you are still reaching potential patients, or would interference leave you vulnerable? Because we offer expert support in matters relating to online marketing, and to the management of your site, we can help you react promptly if something happens to hurt your online reach. That means avoiding periods where you are harder to find through Google and other search engines, which people typically trust when they want to find nearby services, or when they are searching for information.
We Can Help You Improve And Manage Your Website
A better website that has a modern look, and quality content, can be valuable to your practice. We can help you take the necessary steps to make your site easier to find, more attractive to visitors, and more effective at bringing in new patients! If you are ready to replace an older website, if you want to change your site design to make your page more modern, or if you have questions about other online matters, like social media, we are ready to help!
Talk To MDPM Consulting For Dedicated Website Support
MDPM Consulting is prepared to help our clients enjoy continued online marketing success! We can help you recover when a problem might affect your site, and we can help you sustain a more valuable online presence. To learn more, you can reach us via the contact information provided below.
Are you ready to handle potential issues that might hurt your site visibility? Contact us today and let us help! Email MDPM Consulting atinfo@mdpmconsulting.com, or call us at 972-781-8861.