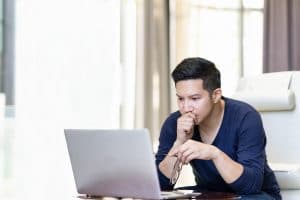 How important is it to have a website that people can use easily on mobile devices? Google has announced plans to enable mobile-first indexing for every new site starting on July 1 of this year. What this means is that when you create a new website and have it indexed by Google, its value for mobile users will be an important ranking factor from the point of its arrival. Mobile friendliness is already important for existing sites – if your web presence is not easily navigated on a phone or tablet, your SEO efforts can be hurt. We can help you update and redesign your website to make it more SEO-friendly!
Understanding How Google Is Evaluating Your Website
When Google changes its algorithm, the specific effects can vary. With that said, there is a consistent effort to make sure that search results are as useful as possible for users. That means moving away from an emphasis on ranking factors that can be misused to "game" the system, and towards an evaluative approach that better reflects what people want from the links they receive. Because so many people use mobile devices to perform searches, your site's mobile-friendliness is given more consideration. It is important to keep up with changes like this, as they can make a once-effective strategy for online marketing less valuable.
The Right Website Updates Can Help You Boost Your SEO
What sort of changes should you be making to make sure your website has better SEO? Making your page mobile-friendly will benefit you. A change in the content you provide, and in the frequency of your posts, can also be important. Google's ability to perform more effective reviews of sites continues to increase the importance of having a user-friendly web presence. When you want to change your SEO, making your site more attractive, and more informative, can help you reach more people.
We Can Help You Boost Your Overall Online Marketing Efforts
There are several areas of online marketing that should be addressed if you want to make sure you are reaching people in your area! We can cover a broad range of factors that affect your ability to reach people who are looking for dental services online. Updating your website, or even creating a brand new site, can be important. You should also be aware that improving your social media activity can play a role in boosting your SEO, meaning your activity beyond your website deserves attention. Fortunately, we can help with this, too!
MDPM Consulting Can Help You Reach More People Through Your Site
MDPM Consulting is ready to help you reach more people by improving your online marketing efforts! If you have questions about mobile-first indexing, or if you are worried that your website is no longer effective at reaching potential patients, you can reach us by calling our Dallas, TX office at the number provided below.
Should you be concerned about mobile-first indexing? Contact us today and let us help! Email MDPM Consulting atinfo@mdpmconsulting.com, or call us at 972-781-8861.